Disclosure: This post is sponsored by Under Armour and FitFluential.  Nonetheless, all opinions are my own.
What's Beautiful? Under Armour is at it again.  Back in April 2012, I first heard about the #whatsbeautiful Under Armour campaign from my friend Meghann.  I signed up and listed "finish a triathlon" as my goal.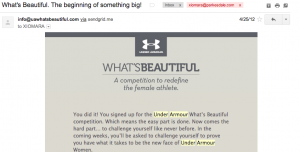 I must admit, I was a bit intimidated by the other women on the page.  However, I remember going back to the website and seeing all of these "real-life" women putting it all on the line.  It was very motivating to read about all of the great things these women were doing.  Later that June, I completed my goal of finishing the Dunedin Sprint Triathlon.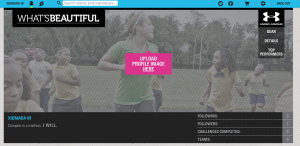 Whether you are a fitness instructor or someone who wants to start an exercise program, I encourage you to check out this community.  Think of it as a place to come together, look for motivation and help others reach their goals.  Think of it as a fitness diary journey.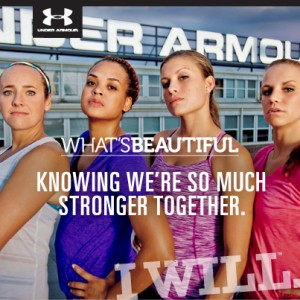 We are all beautiful.  Beauty is not just a pretty face.  Being beautiful is being strong.  Being beautiful is being courageous.  Being beautiful is shooting for the stars, never giving up.  Getting up after falling down.  Over the past couple of years, I've finally been able to keep somewhat of a "workout schedule".  I've carved out some "me" time and although it may seem selfish to some, sometimes it's the only time I have to clear my head.  Because with two little ones at home, sometimes even going to the potty is a public event.
What's in it for you? Do you still need some motivation? Well, every week Under Armour will giveaway "swag bags" to women who are working towards their goals despite what life might be throwing their way.  Not enough? How about after eight weeks, Under Armour will choose the top 10 women who gave it their all making their story the one to follow.  Out of those top 10, three will be chosen for a 4 day trip to Costa Rica to attend the Under Armour yoga and surf retreat.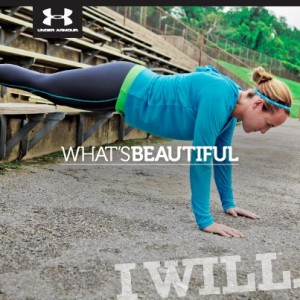 Now that I have your attention, all you need to do is follow this link and set up a goal.  It can be something short term or long term.  Remember this is your journey.  Join some teams or create your own team.  Invite your friends or family members to join for a little friendly competition.  Once you've set your goal, show Under Armour how you are achieving this goal.  Show the world what you are made of! #IWill.
My goal is to complete the Disney Wine and Dine 1/2 marathon in 2:00.  What's your goal?