At the end of strawberry season or "shortcake season" our menu changes. We get a lot of questions about why we stop serving strawberry shortcake, why don't we have strawberry shortcake all year long. The answer is…fresh berries.
You need fresh berries to make our delicious Strawberry Shortcake. Frozen berries or even, dare I say it, California berries…just won't cut it. The reason we switch to a summer menu is because the farm stops growing strawberries at the end of March to prepare for their summer crops: pickles, squash (acorn, butternut, crookneck, spaghetti), and peas (blackeye, conch, zipper).
Summer Milkshakes at Parkesdale
While strawberry milkshakes are available all year long, starting in April we start serving Summer Milkshakes: Coconut, Banana, Pina Colada, Blueberry, Mango, Blueberry, Chocolate, Tangerine, Butterscotch, Oreo, Pineapple, Peach and Vanilla.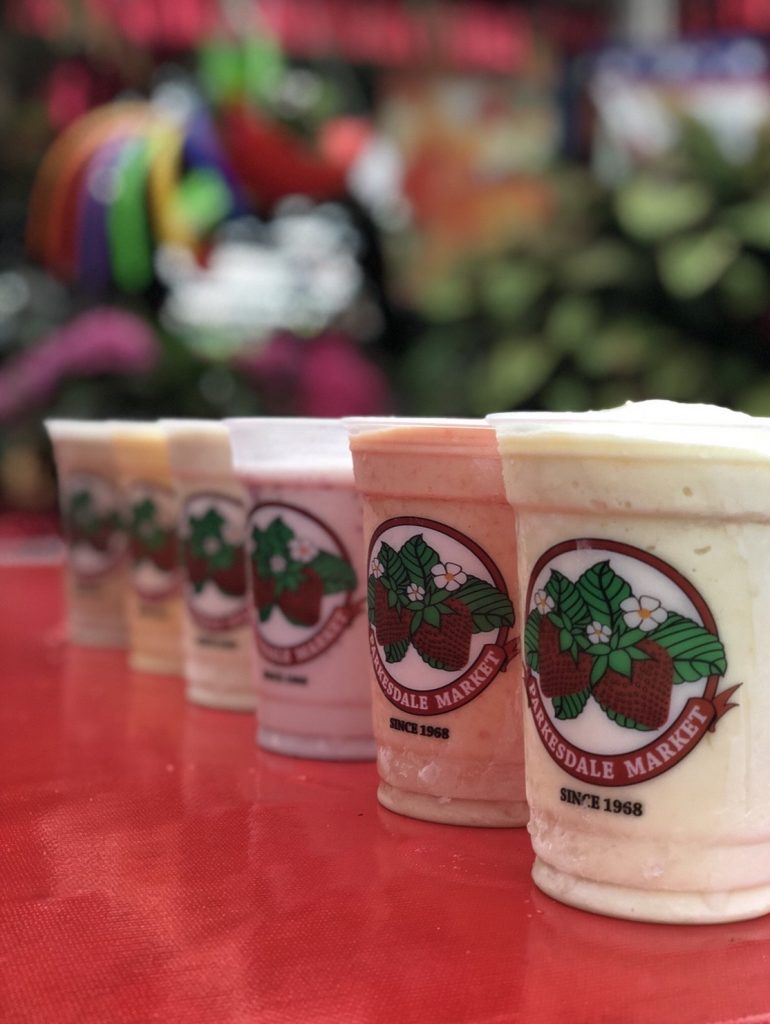 You can also ask to make combination milkshakes, a common favorite is strawberry pineapple or strawberry banana.
Summer Popsicles at Parkesdale
I bet you didn't know we make all-fruit popsicles. Yep, we are so excited to offer you our deliciously and fruity popsicles starting in May through early December.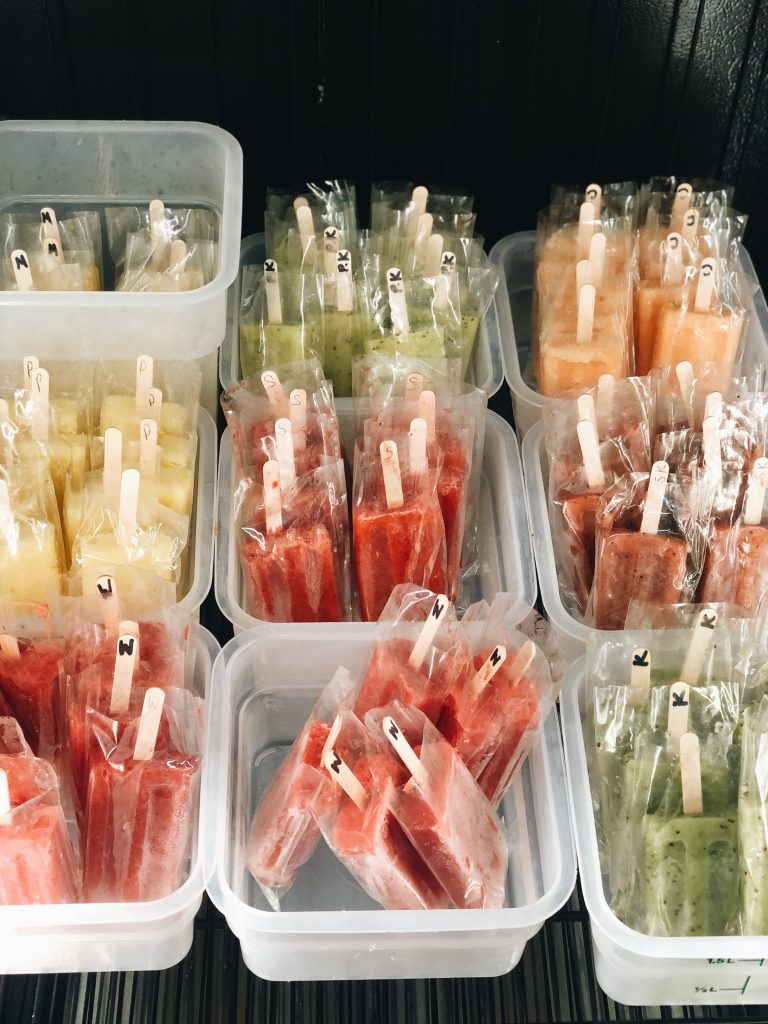 The menu changes as fruit is available, but here are some of the flavors available now: Strawberry Kiwi, Watermelon, Cantaloupe, Kiwi, Pineapple Kiwi, Mango, Pineapple, and of course Strawberry.
Pineapple Dole Whip at Parkesdale
If you love all things pineapple, then I suggest you try our Pineapple Dole Whip next time you visit. Pineapple Dole Whip is a vegan, dairy-free dessert served as soft-serve treat. We offer it in a cup, a cone or as a "float" with pineapple juice in a cup and a straw.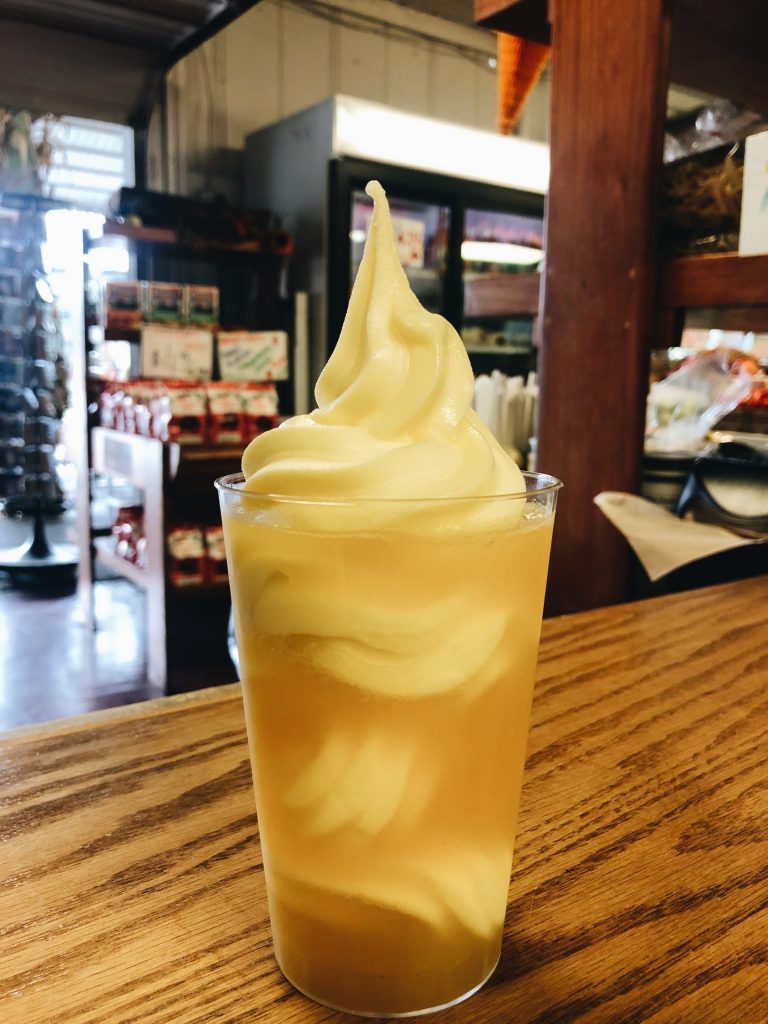 Tangerine Ice Cream at Parkesdale
Probably one of the most requested summer items is our tangerine ice cream. Our Tangerine ice cream is available as a all tangerine or a swirl with vanilla on a cone or a cup. Super refreshing and not too sweet, a tangerine swirl is perfect on a hot summer day.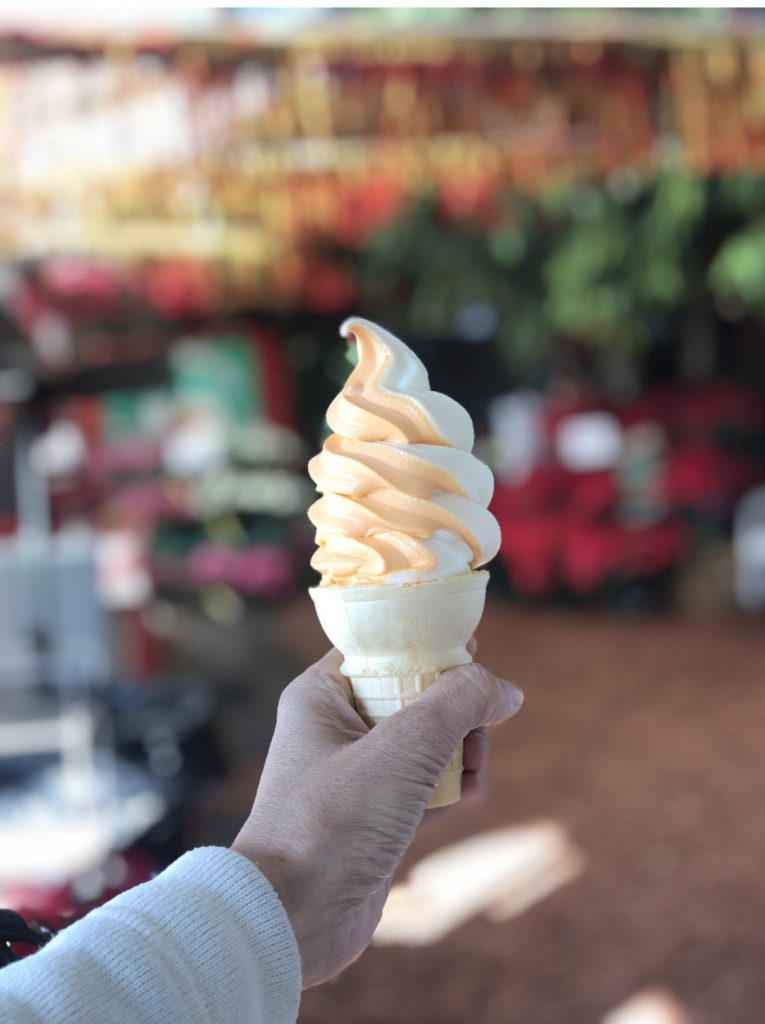 So there you have it. The Parkesdale Summer Menu is available now through mid December. We will be serving our milkshakes, popsicles, tangerine ice cream and pineapple Dole Whip. Stay tuned for more flavors as the seasons change. See you soon!