Where do you find most of your recipes?  This Peach Cucumber Salad comes to us from
@littleredkitchn
via
@TheSpicedLife
.  I saw it on twitter and now that we have locally grown Plant City "pickles" at the market and we still have peaches in season, I had to give it a try.  And oh boy, am I glad I did.
It turns out we had both Pennsylvania and Idaho peaches.  Now, I must admit I was particularly skeptic about these peaches, especially the Idaho ones.  But rest assure, I tried both and they were both deliciously sweet and juicy.  The only thing that made them different from Georgia or South Carolina peaches would have to be their size.  They were a bit smaller than the ones we normally get from the south.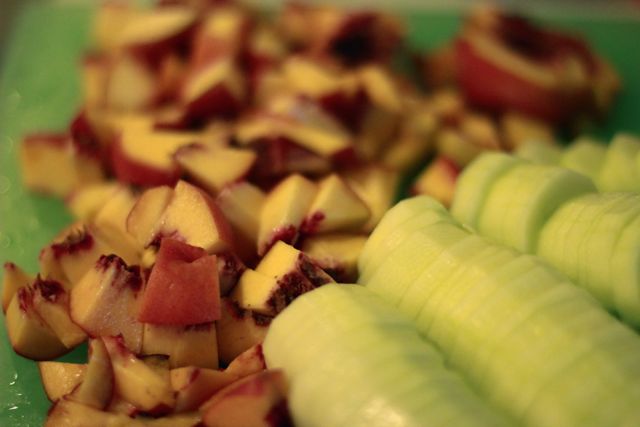 A while back, I found this mezzaluna and I just thought it was the cutest thing.  Come to find out, you really should use something like this to cut fresh herbs because it cuts without bruising.  Is it necessary?  Probably not, but I really thought it was cute, so I was excited to use it. 😉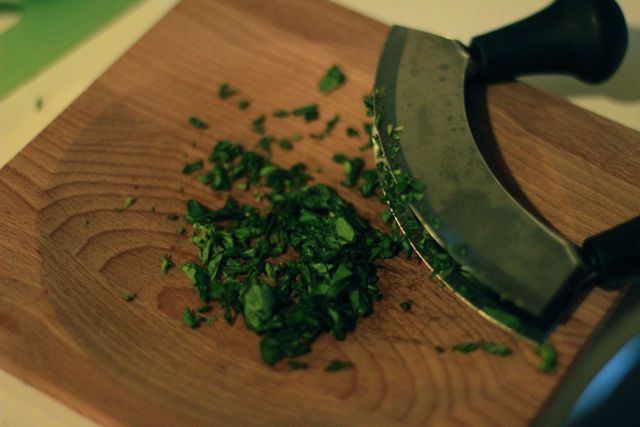 To make this salad is super easy.  Basically just chop up the cucumbers and peaches.  Then chop fresh basil and mint. Whisk olive oil, cider vinegar, water, Orange Blossom Honey, and salt to taste.  Toss the vinaigrette with the chopped cucumbers, peaches and herbs and you are done!
[amd-zlrecipe-recipe:3]
We paired the Peach and Cucumber salad with beef fajitas and yellow rice.  It was the perfect mixture of clean and fresh to our seasoned steak and rice combination.  I made enough that we have some left overs for tomorrow.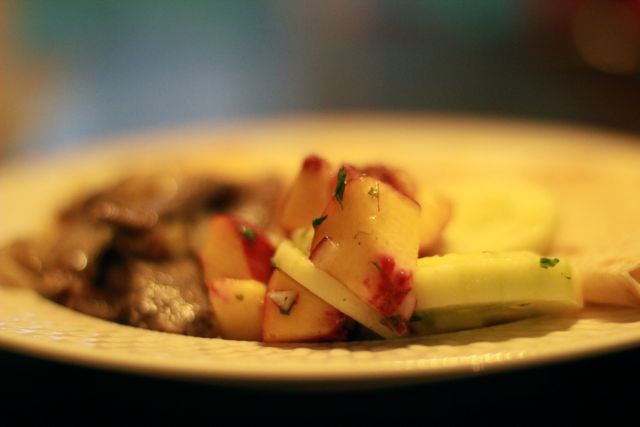 Do you ever eat fruit with dinner?
What's the craziest fruit-vegetable combination you've ever tried?
Would you try produce grown in a different state than what you are normally used to seeing? I.E. Peaches from Idaho instead of South Carolina?