We've been having some fun in the Shortcake area this week.  Now that the stores already have Halloween candy on the shelves and even Starbucks has their "PSL" (Pumpkin Spice Latte) available, we figured it was time to release our new Fall Dessert Menu!
New Fall Menu…
Yes!  Our Pumpkin Pie Milkshake has returned.  But it brought some friends along too.  We brought back the Apple Pie Milkshake, now with some graham cracker crumbs.  My new favorite milkshake would be the "Birthday Cake" with colorful sprinkles.  Yes, I also happened to celebrate my birthday earlier this week. 😉  Dad has been asking for a caramel milkshake for a while, so we came up with two: White Chocolate Caramel and Heath.  Yep, my work here is done.

But, we didn't stop there.  Next up, our new Dessert Cups!  Everyone loves a chocolate turtle, right?  You know those tasty little clusters of nuts, chocolate and caramel.  Yep.  That's what we did.  Take our vanilla ice cream, top it with hot fudge, caramel and whip cream.  Yum.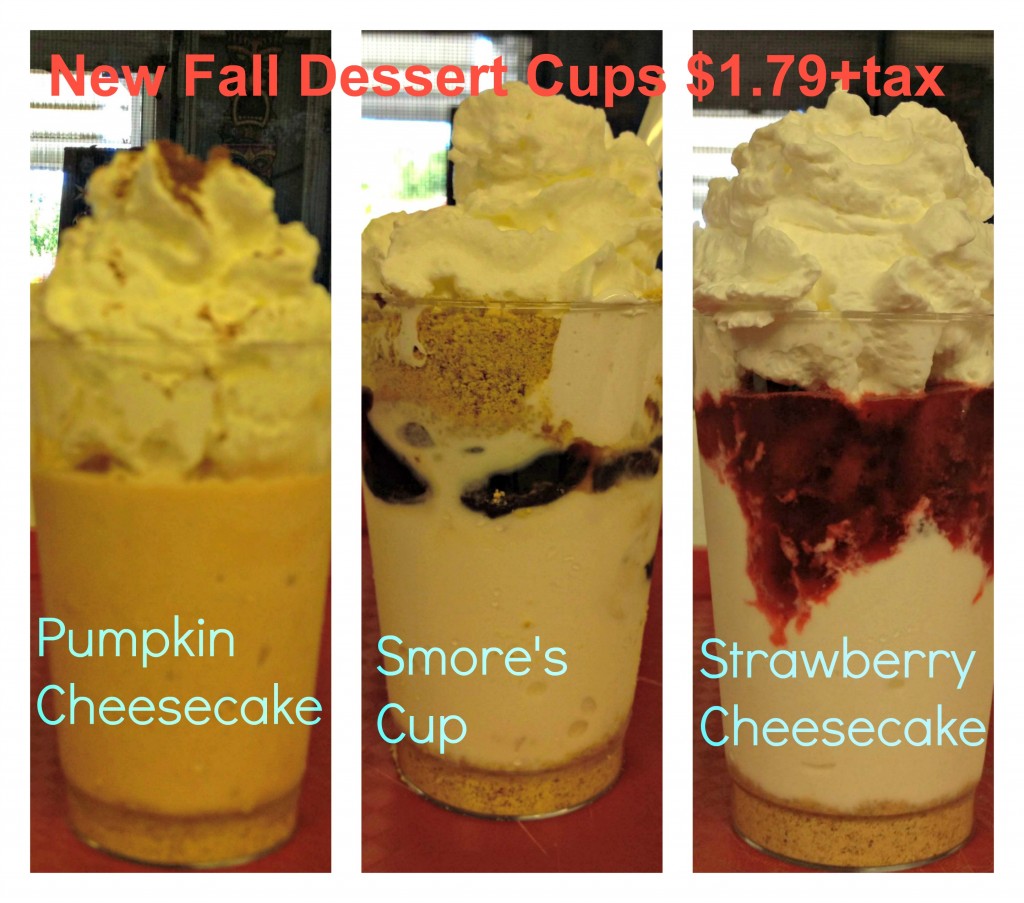 But what about the cheesecake lovers? We came up with two choices: our Pumpkin Cheesecake Cup or a Strawberry Cheesecake Cup.  And yet, I still wanted more.  So, thinking about all great things that go with fall, I couldn't stop there.  Next up, is our Smore's in a cup.  People, I ate the whole thing.  I. Could. Not. Stop. It was that good!  Without giving away any secrets 😉 there's real marshmallows in it!  How could one resist?
So, there you have it.  I hope you'll stop by and try one of our new creations.  Let us know how you like them by visiting our Facebook page.  Or better yet, share it with your friends!
Are you ready for Fall?
What are your favorite "Fall Eats"?
If you like all things Parkesdale, why not signup for our Email Newsletter?  Click here!