Creating a butterfly garden takes knowing the right types of plants to have in your garden. I'll share with you some of the perennials we have available to help you create your perfect Florida butterfly garden.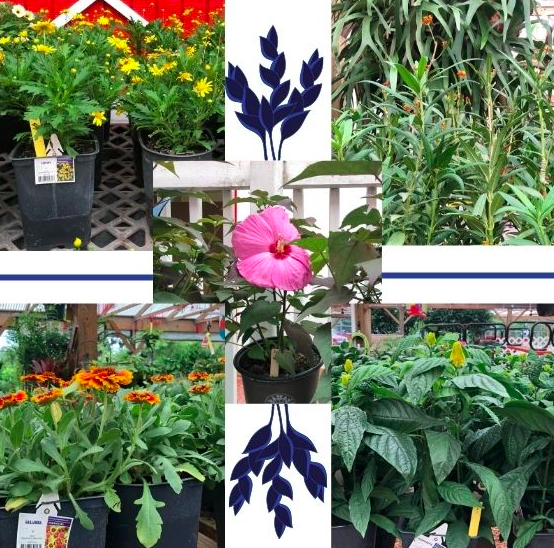 African Daisy Bush
The African Daisy Bush is known to attract butterflies as well as other pollinators to your garden. This bright, beautiful perennial flower thrives in a full sun area (USDA zones 8 to 11). Don't let the name fool you, this is a Florida Friendly landscaping plant because of its low maintenance and its hardiness.

Butterfly Weed
With a name like that it has to attracts butterflies. If you want butterflies in your garden, you need to have this one. It already comes with the Monarch butterflies caterpillars on it! Perfect for full sun (USDA zones 4 to 10) spots in your garden. This native perennial provides food for Monarch butterflies as well as nectar for hummingbirds.

Head Over Heels Hibiscus
No Florida garden is complete without a flowering Hibiscus. This perennial boasts with beautiful, large flowers which attract butterflies. Make sure to plant in full sun (USDA zone 6-10).

Blanket flower
Blanket Flowers are a nectar source for butterflies. This bright yellow/orange daisy like flower likes full sun. Grows in USDA zone 3 to 8, and needs minimal watering once it is established.

Shrimp Plant
Shrimp plants are great for attracting butterflies and hummingbirds. While they enjoy the morning sun, make sure they get some afternoon shade. This perennial does great in USDA zone 8 to 11.
Let me know in the comments if you have any questions!