Fall decorating has got to be the most fun. Well, almost as fun as decorating for Christmas. We've received a lot of new fall decorating items which I thought you'd like to see. First, we have these small planters filled with either green foliage or Tillandsia. Both are super easy indoor plants that require minimal water and care. Starting at $2.99, these planters make for cute small gifts.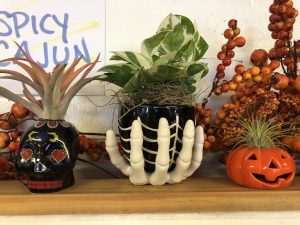 Next, we have our collection of Sassafras Switch Mats. Have you seen these in our garden area? You need to buy the floor mat, then you can switch out the insert for all the seasons. They are super cute, fun, bright and durable. The mats are $9.99 and the inserts are $7.99. We have a large variety of insert mats including Halloween, Patriotic and other fun themes.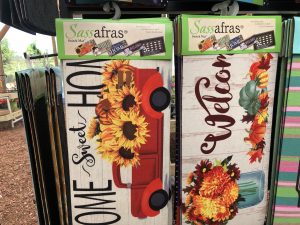 We also have the Sassafras Natural Coconut Coir Mats. These mats are made from coconut husk fibers which makes them perfect for catching dirt. Not only are they useful, they are super cute! The plastic mats are $19.99 and the inserts are $9.99.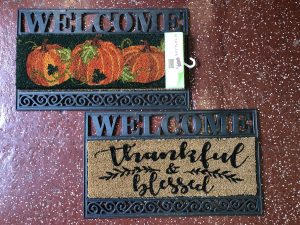 And finally, nothing says fall more than Crotons. These hardy tropical plants are the epitome of fall foliage. With bright yellow, red and orange hues, these beautiful plants will brighten up any corner in your yard.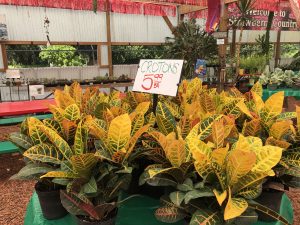 Drop me a line below and let me know what's your favorite fall decoration. I'm curious to see how you decorate your home and garden. Till next time!