Do you own a bike?  Have you ever thought about biking through your city, not just your neighborhood?  Well, I only recently started using my bike again to take the girls to the playground in our neighborhood.  However, after watching Mia Birk's Ted Talk, I decided I would "join the challenge" to replace one automobile trip with a bike trip.
So, I've been driving around Plant City running my normal errands looking for sidewalks and bike lanes.  Luckily, I live in Walden Lake, so I knew I could use the bike/walk path within the development.  The question then, was what do I do once I'm outside of Walden Lake.  How long would it take?  Would I be ok?  There was only one way to find out.  So today, I decided to try it out.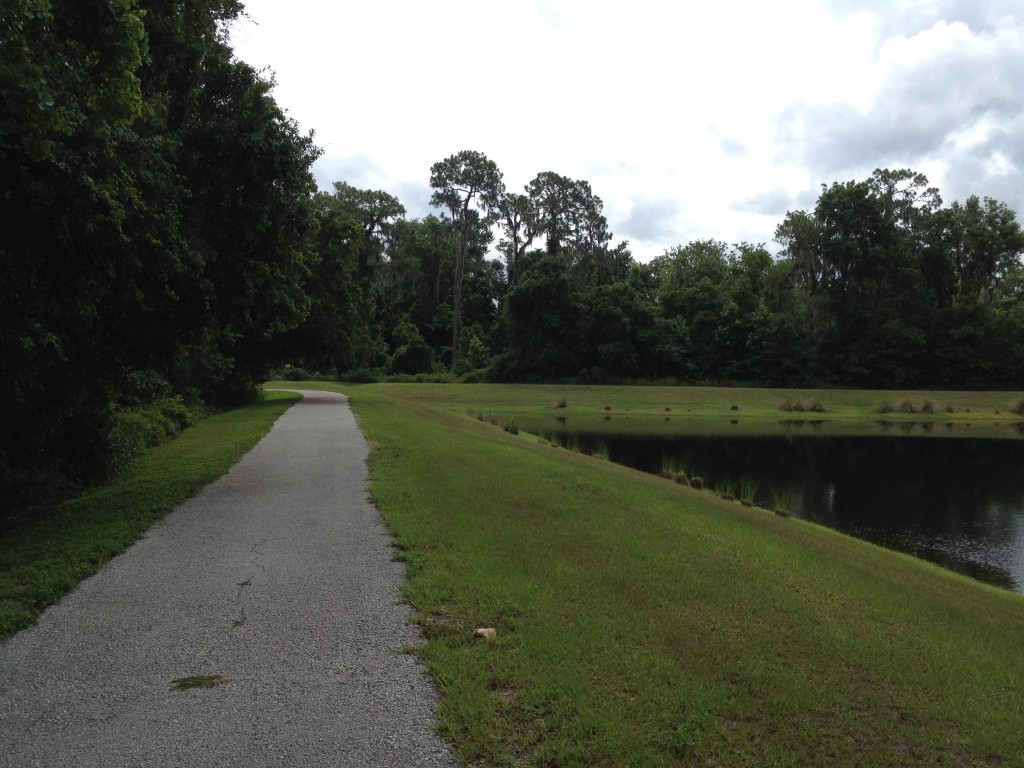 I had to go by Lowe's and I forgot to buy spring salad mix while I was out shopping.  Two quick stops about 3 miles away from my house each way.  For sure I could do it, I mean I've ran a half marathon before, right?  Funny thing was that after five minutes in the bike, I started double guessing myself.  Could I make it there and back? I have a working automobile, why am I riding a bike?
Honestly, after 15 minutes went by, and I was outside of Walden Lake, I stopped double guessing myself.  I chose to ride on the sidewalk just to be on the safe side.  I made it to Lowe's in about 30 minutes.  Yes, it took longer than if I would have driven.  It would have taken about 10 minutes to get there if I drove.  But this way, I was getting in my "workout".  How many times have you thought about working out, just to find out you "don't" have time to get to the gym.  Well, I'm here to tell you, you do have time.  Just run an errand or two by bike.  Your whole perception will change.  I promise.
I saw these pretty flowers while biking.  I enjoyed the sun and wind on my skin.  It was totally worth it.  So, here's my trip comparison.  It did take 30 minutes longer to go by bike, but I ended up biking for 55 minutes!  Let's say, after finishing the errands by car I stopped by the gym.  To keep the same time, my workout would have been 30 minutes instead of 55!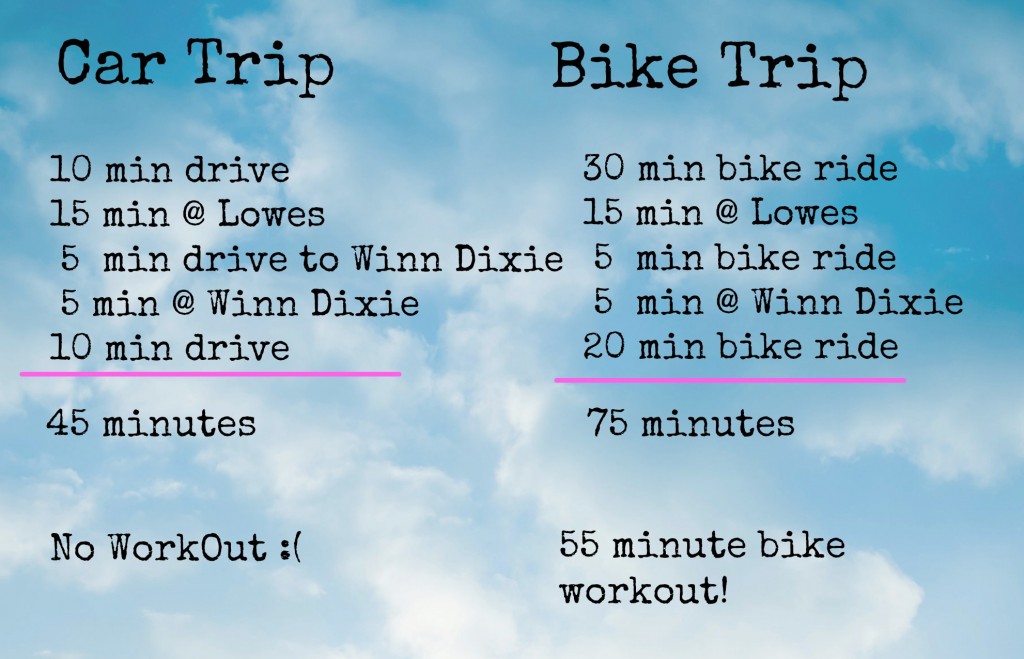 Next weekend, I'm going to try to ride my bike to the market.  Wish me luck!Next weekend, I'm going to try to ride my bike to the market.  Wish me luck!  Let's keep the conversation going.  I'd love to know your thoughts!
Do you own a bike?
Would you run errands in your bike if you could?
What keeps you from riding your bike?