Give me all the pumpkins!
Decorating our front porch with pumpkins and mums is something I look forward all year long. This past Wednesday we went to the market and found the prettiest looking pumpkins! We have knobby orange ones with green spots. Or you can choose to do a gradient with all the different shades of green, yellow, white and orange we have available this year.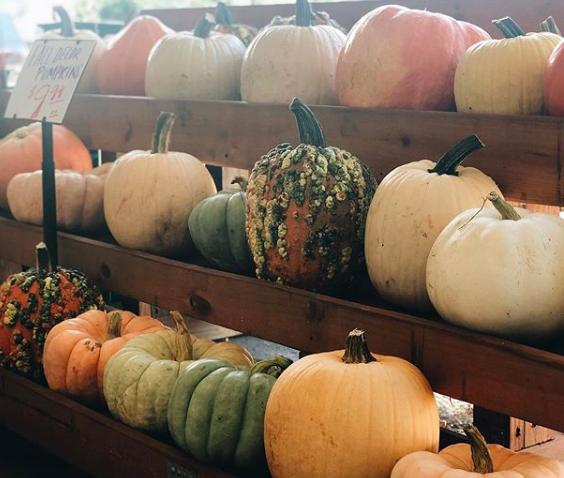 Parkesdale "Pickles"
Our homegrown pickling cucumbers are locally grown and freshly picked daily just a couple of miles away from our market. They are so crispy and refreshing. Perfect to be pickled or ready to eat.
Seasonal Milkshakes
Our Pumpkin pie milkshake and Sweet Corn milkshake are back on the menu for a limited time. If you are a fan of pumpkin pie, then you'll love our creamy and tasty frozen treat. The Sweet Corn milkshake is a nice surprise: take our vanilla soft serve add some sweet corn, whipped cream and cinnamon to round it up. It's almost like eating cake.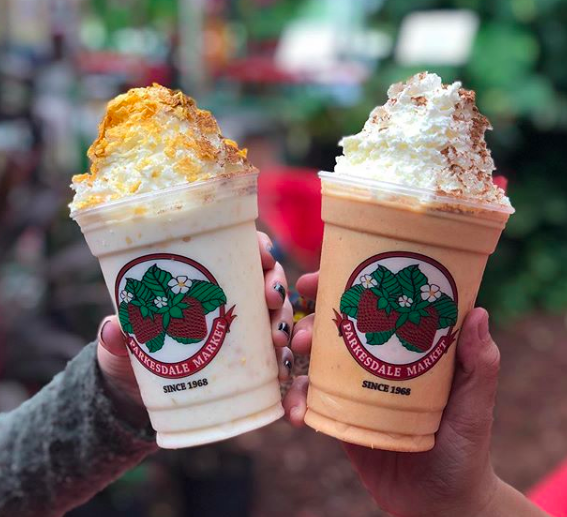 Strawberry Plants
It's getting close to that time! The farm is prepping the fields currently which can only mean the replanting of strawberry plants is coming soon. If you'd like to get more details, please sign up here. Please understand we won't know the varieties or the prices until we've received the plants from the farm.