If you are from the Plant City area, then strawberry onions are not new to you.  Drive by almost any strawberry field, and you'll see their beautiful green tops flailing with the breeze.    What makes these onions special its' their sweet taste.  They are extra special to me because they don't make me cry when I cut them. 🙂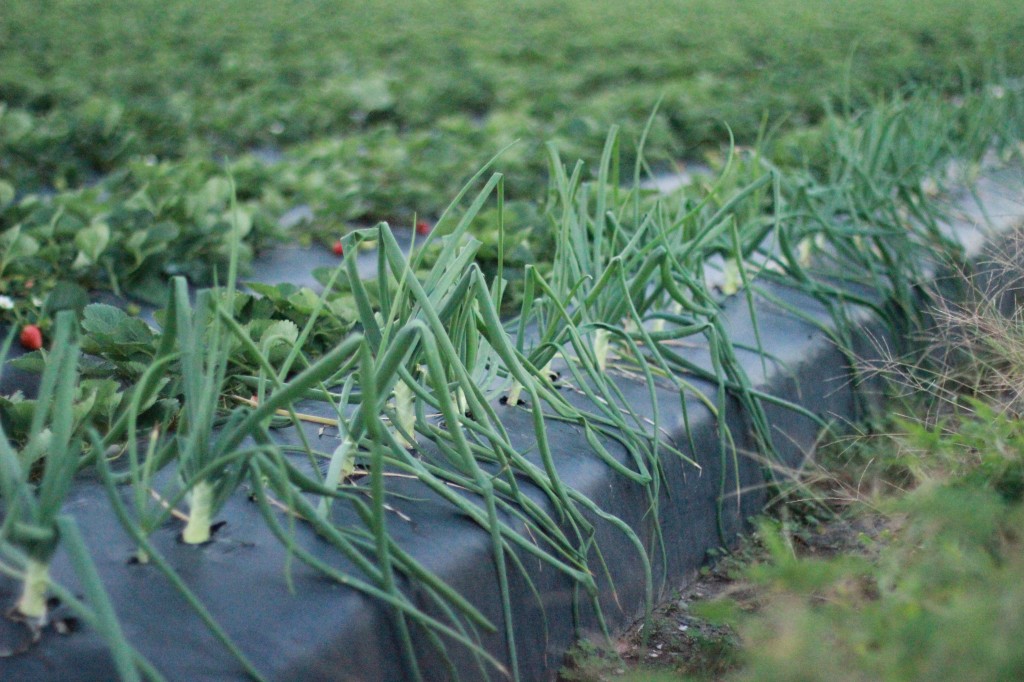 Some customers tell me they love to just bite into them as if they were eating an apple.  I haven't tried that yet, but I do use them in my cooking like any other onion.  I've also heard they are wonderful for making onion rings.  Here's a few tips for making onion rings at home:
Once you've dipped your rings into the batter, lined them on a tray and put in the freezer for 15-20 minutes before frying.  This will help set the crust onto the onion ring.
Get a frying thermometer to keep an eye on the hot oil.  When the oil gets too hot, it'll start smoking and gives off a different taste.  Peanut, Safflower and Canola are best for frying.  Try to keep the onions around 350-375F if frying.  If you are baking them, keep the oven around 400-450F.
Cook in small batches.  Yes, it will take longer, but the results will be oh so worth it!
Strawberry onions are available at our market right now.  We sell them individually for $1.19 each.  If you are not nearby, we'll gladly ship them directly to you via FedEx ground.  Give us a call at 888-311-1701, or check out our website for more info.