This year I'll be focusing on running more trail races and a few 5ks.  I haven't decided which ones yet, but the Trout Creek 15k on March 23rd and the Xterra Claw 10 M in April 27th are definitively good possibilities for trail races.  As for some fun 5ks, I'm signing up for the ElectroDash 5k in Tampa on March 21st and the Color Me Rad in Tampa on May 24th.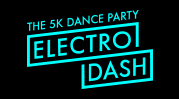 The Electro Dash 5k just seems like a lot of fun.  First of all, its a night race, so the weather should be nice and second of all, who doesn't like glow sticks and all things neon.  Right? If you are interested in running the Electro Dash 5k in Tampa, use this special promo code (TAMPABAYBLOGGERS) for a 15% discount. Or you can enter our giveaway for a free entry.  Two lucky readers will win!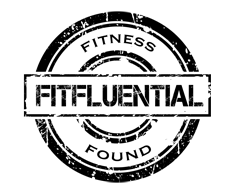 Something else I want to share with you is FitFluential.  About a year ago, I joined the FitFluential community in an effort to keep myself accountable to stay fit and possibly motivate others while having fun.  One of the benefits of joining FitFluential is the instant camaraderie between the ambassadors. These FitFluential Ambassadors will be your cheerleaders!  Another benefit is the fun perks you get along the way.  By joining you'll be eligible to exclusive discounts and giveaways.  Best of all, there are no fees to pay to join. 
There are no requirements to join.  If you are a health fanatic or you just need that extra push to get out there and make some changes, please visit their webpage here and join.  But please tell them I sent you!  You'll be glad you did.