In my search to have dinner ready when we get home, I continue to find new crock pot recipes.  My latest find, is this Crock Pot Pork and Apples from Eat, Live, Run.  Her recipes are usually easy to follow and don't require a lot of ingredients.  These are two of my requirements when following recipes.  Sometimes less is more.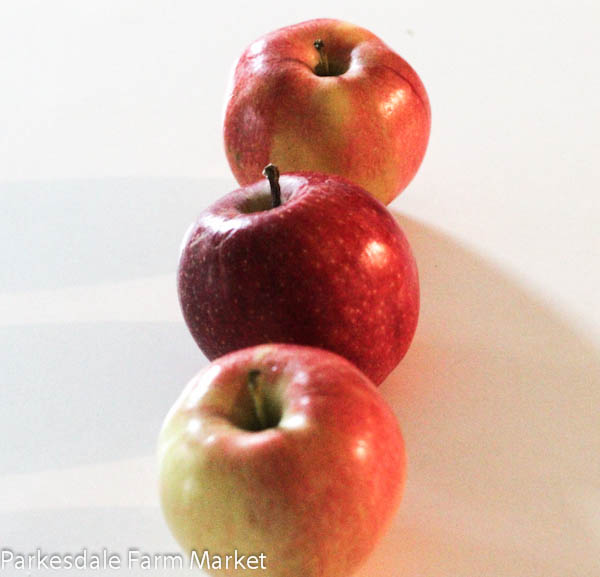 The recipe called for Gala apples and luckily that's what I had in my fridge.  Crunchy, sweet and juicy.  That's what I like about them.  Great for snacking and cooking.  The recipe is straight forward: season pork chops with salt and pepper, add sliced apples and onions, add mustard and brown sugar.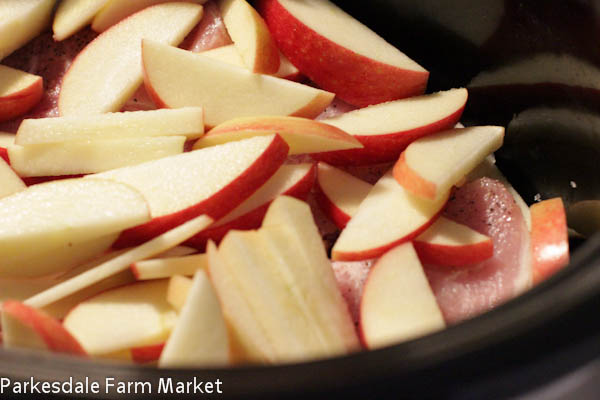 Cook on low for six hours.  Not much to it.  The flavor was pretty good.  I think next time I would cook them for less time.   The gravy/sauce was delicious over jasmine rice.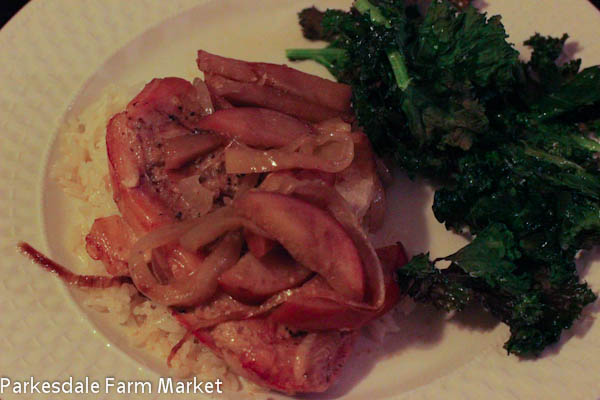 And to round off the colors, we had some roasted kale.  Easiest side dish ever!  Wash and tear, dry and put on baking sheet.  Drizzle with olive oil, season with salt and pepper.  Broil for about 10 minutes.  Crunchy and tasty kale chips to the rescue.
What's your favorite apple?
Do you cook with apples?