This is it people. If you are unfamiliar with Pennsylvania peaches, I suggest you stop by the market this weekend and check them out. Yeah, I know what you are thinking. Why would I care about Pennsylvania peaches, I only like "insert state name here". Well, if you haven't tried these, it's about time you do.  Not only are they beautiful peaches, but they are sweet and juicy.
But don't take my word for it. Come by and see us this weekend and find out why we are going gaga over these Pennsylvania peaches!
In case you need some inspiration, I've gather some favorite recipes from other bloggers:
Lane from Supper for a Steal has a deliciously quick salad with one of my favorite things to eat: avocados!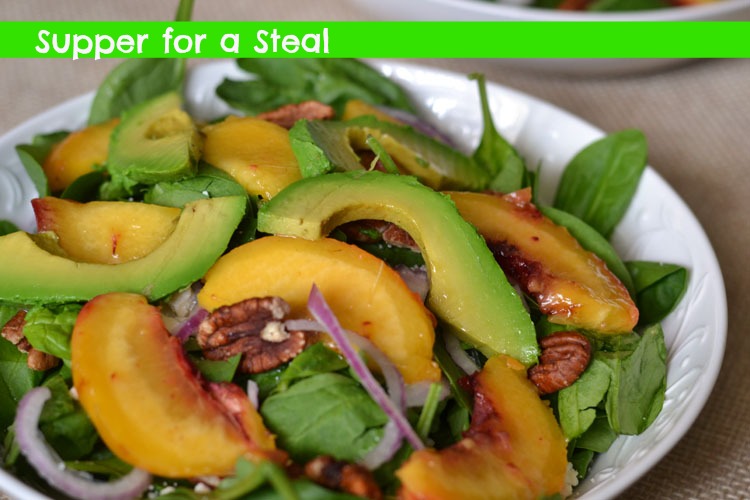 You can follow Lane on Facebook, twitter, pinterest or instagram!
Here are some other great peach recipes to try:
Canning Peaches – Happy Money Saver
Peach Cucumber Salad – Parkesdale
Grilled Peach Salsa – Eat Live Run
Rustic Peach Pie – Syrup and Biscuits 
What's your favorite peach recipe?