Yes, we are back from vacation.  Our market is now open Tuesday through Sunday from 9 am to 6 pm.  We are still closed on Mondays. For a while now, Piper has been asking me to make strawberry shortcake.  And although she knows it is not strawberry season and we don't have it at the market, she was relentless about it. So I gave in.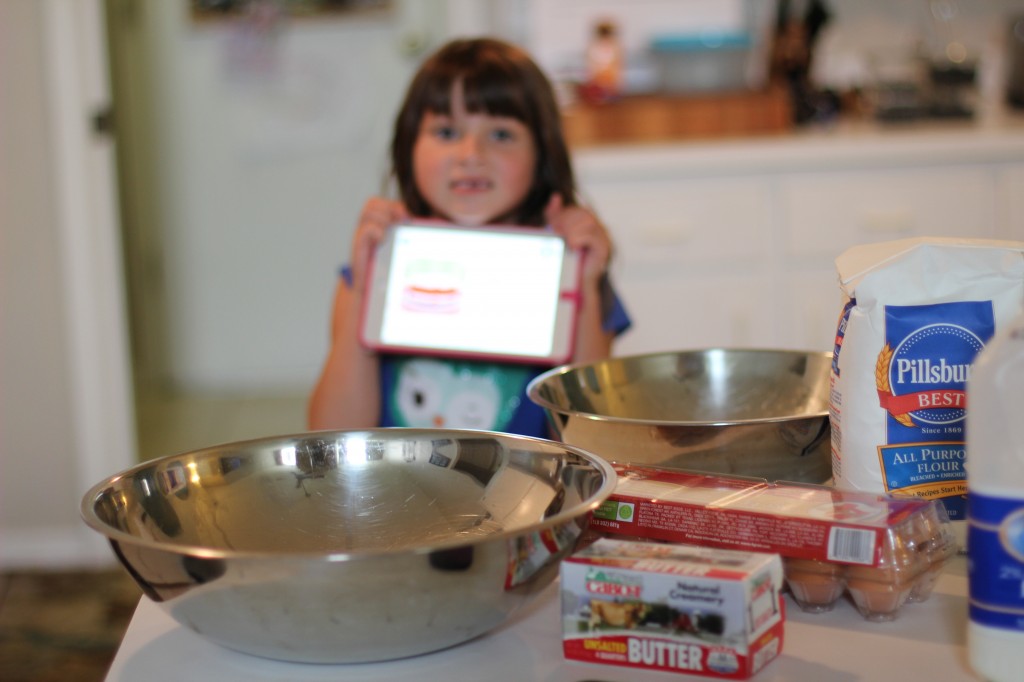 Could you say no to that face? I couldn't. Please note, this is not our Parkesdale recipe.  The recipe we used to make it came from her Strawberry Shortcake game app on her mini ipad.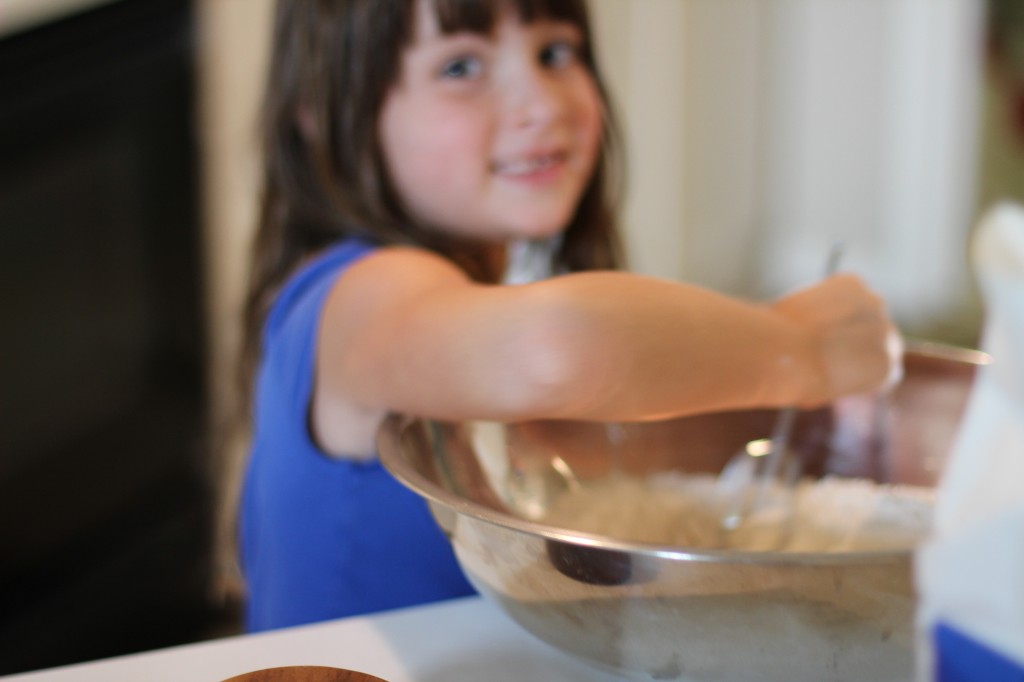 The recipe is straight forward. Lots of easy ingredients you should have in your pantry already: milk, flour, eggs, sugar and butter.  And yes, since it was her idea, I made her do all the hard work. 😉
After all the ingredients were mixed and the baking was done, the fun began.  Let me tell you, cutting the cake in two was probably the most stressful thing for me in the kitchen ever! She watched me do it while I prayed to God it wouldn't brake!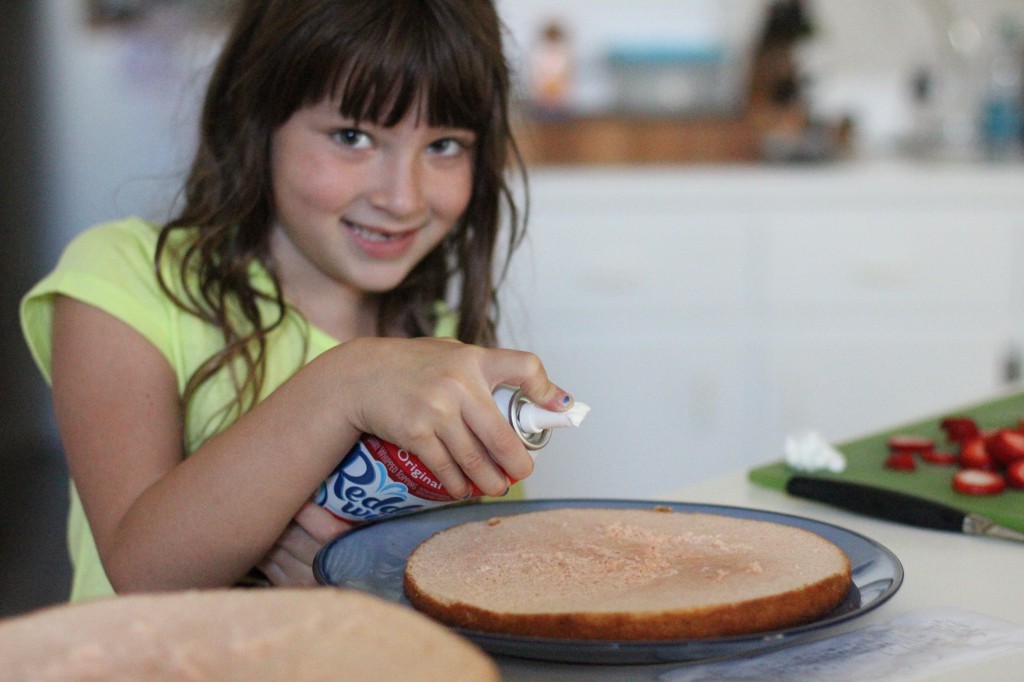 And now for the fun part. Once your shortcake is baked and cut in half, you can start playing with the whipped cream.  We used Reddi Whip, but I'm sure you can make your own too.  Once you've added a layer of whipped cream, start placing your strawberries.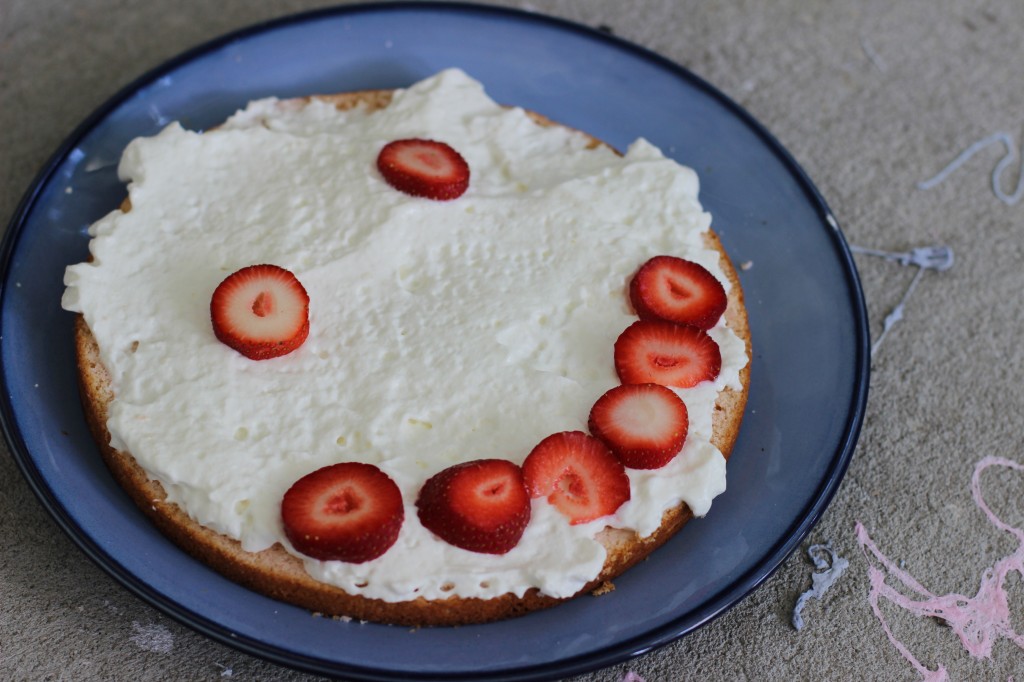 This is what happens when you let a 6 year old in the kitchen.  Don't you love it? 🙂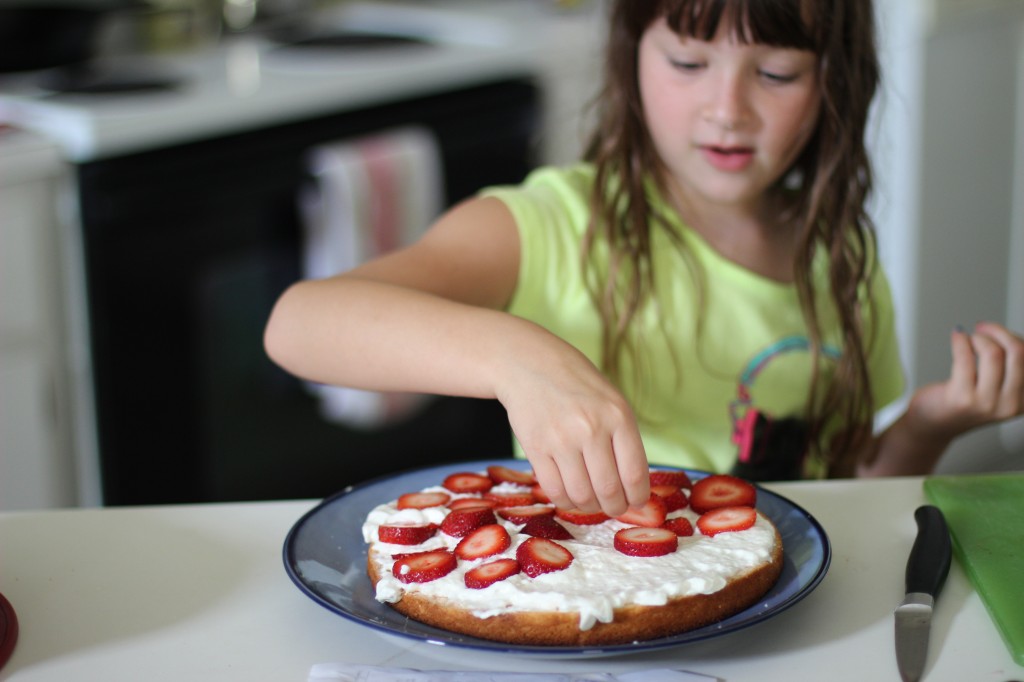 Once you've finished adding a layer of strawberries, go ahead and repeat with the other half of the shortcake.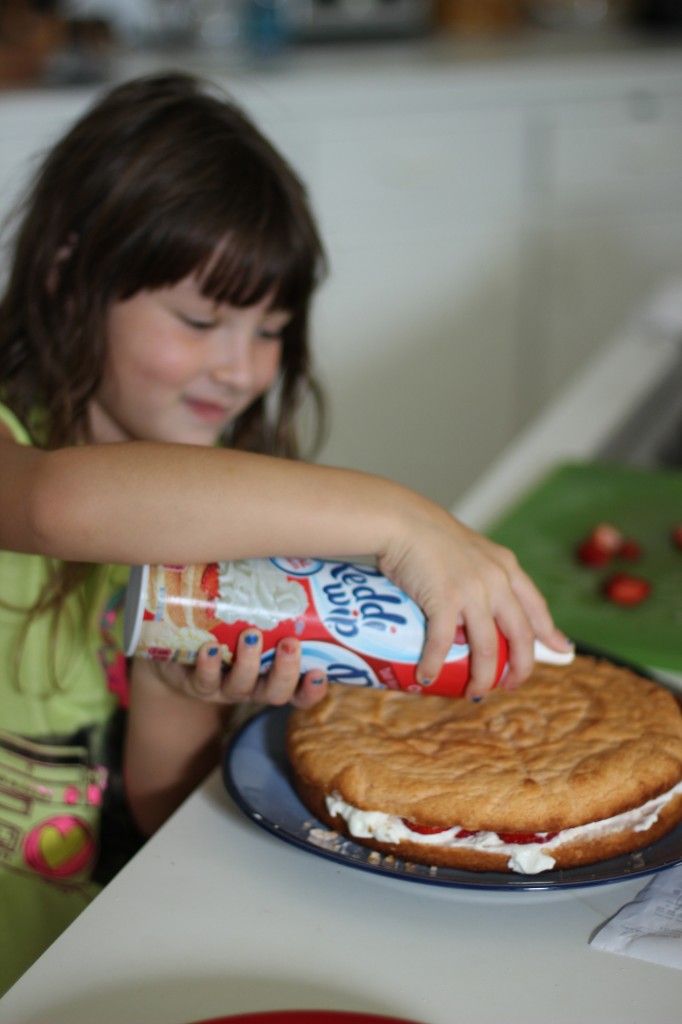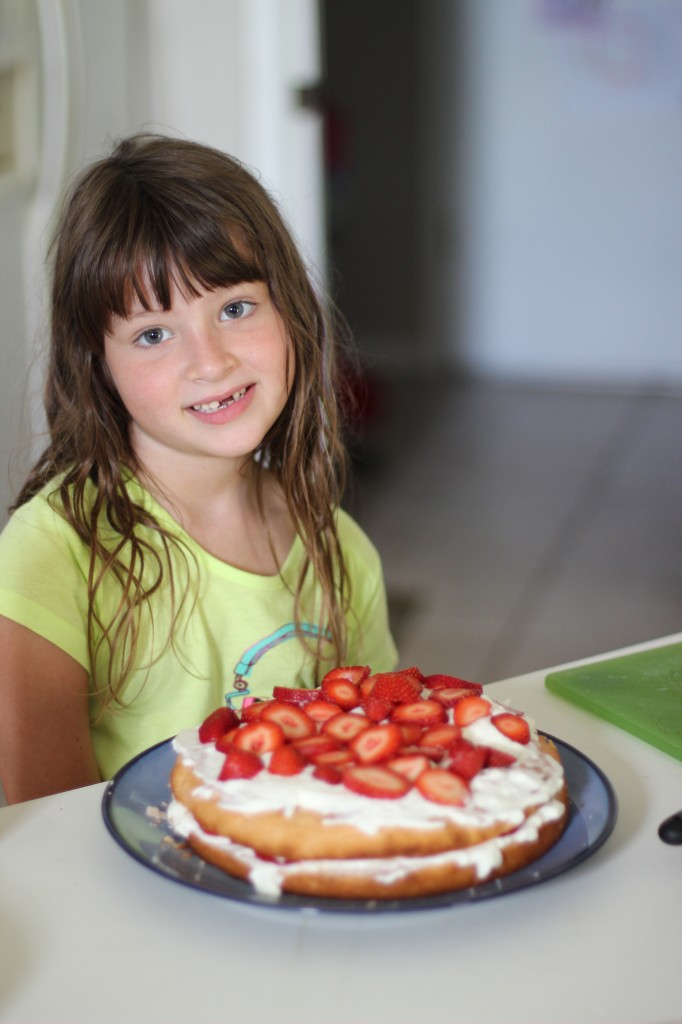 Here's the recipe in case you want to try it at home!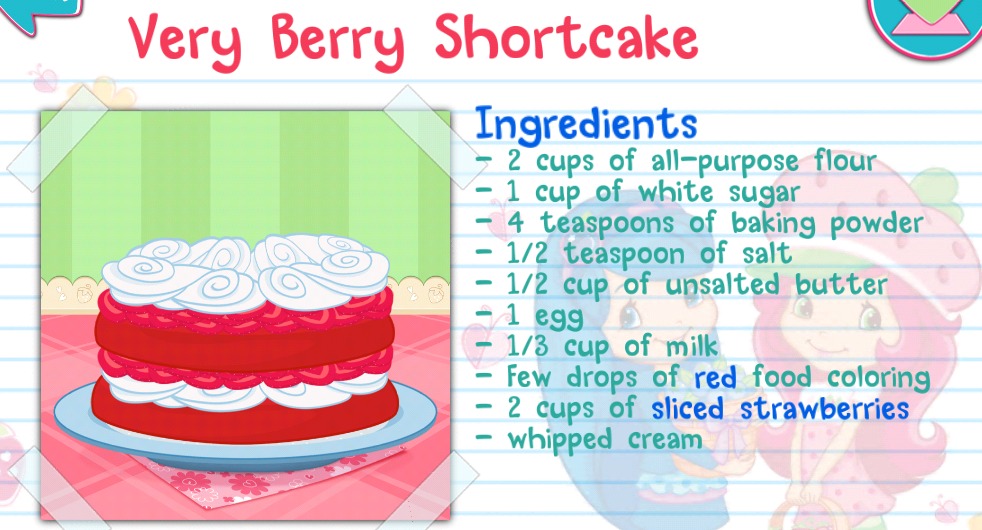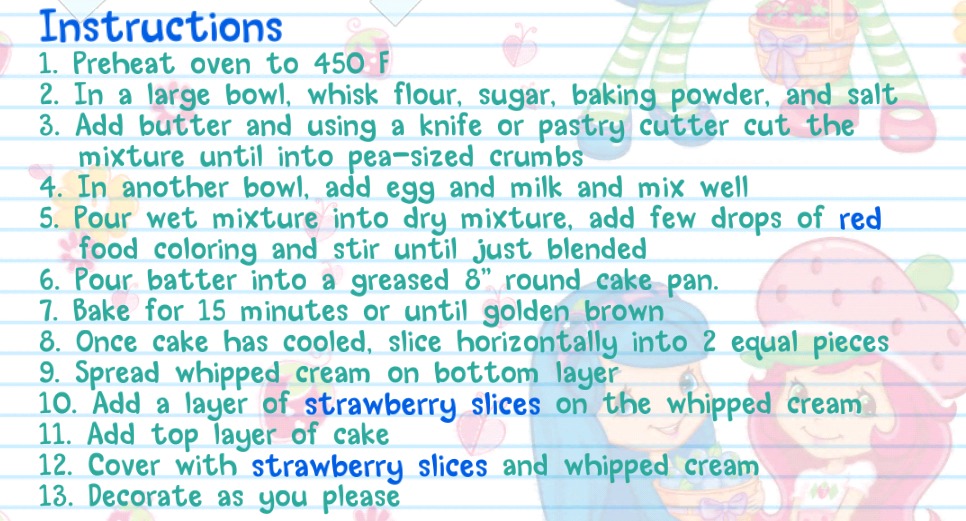 Enjoy!
If you'd like to see a picture of the finished project, click here and visit my new blog.