This past Friday, Plant City celebrated the first Summer Kick Off party in the new Midtown area.  Have you driven by that area lately?  It's just pass downtown, across from the old Sweetbay store.  I was very impressed with the "new look" of that area.  The road has been widen, there are those cute street lamps and I'm definitively looking forward to the Midtown construction.
But, back to the summer kick off event, the girls were super excited about it because in addition to face painting, they were going to be showing the movie Frozen on the lawn! Can't say I wasn't excited too. 🙂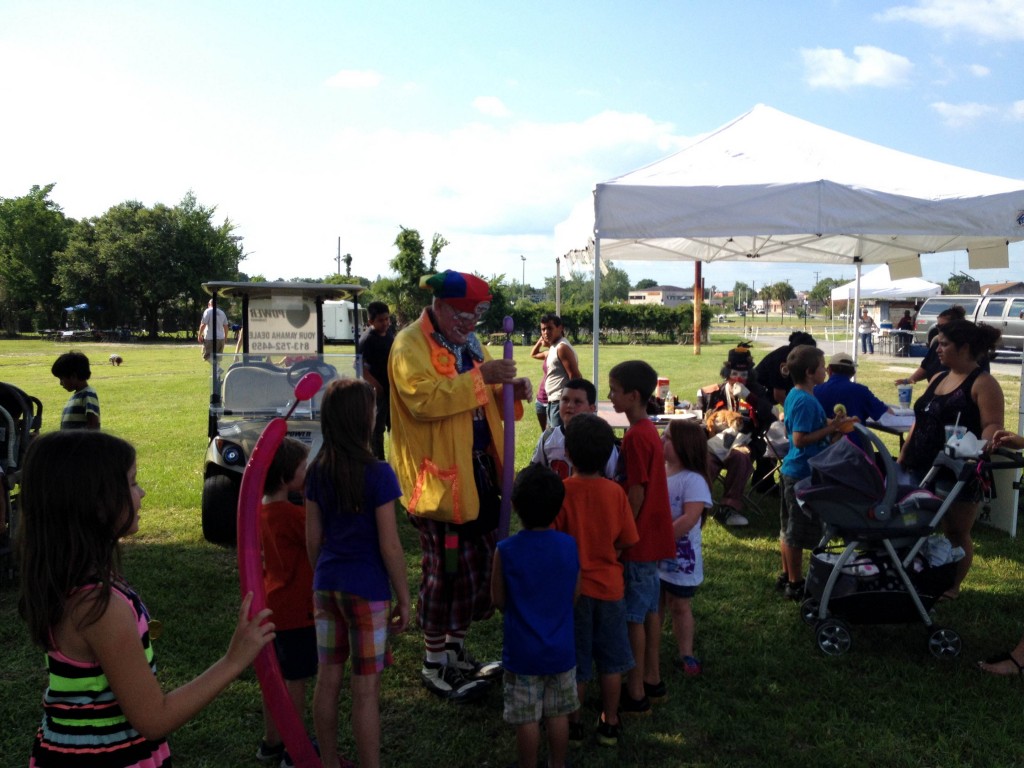 The Lions Club clowns were there making ballon animals.  I lost count as to how many balloons the girls got.  They thought it was funny that one of the clowns was the sad one.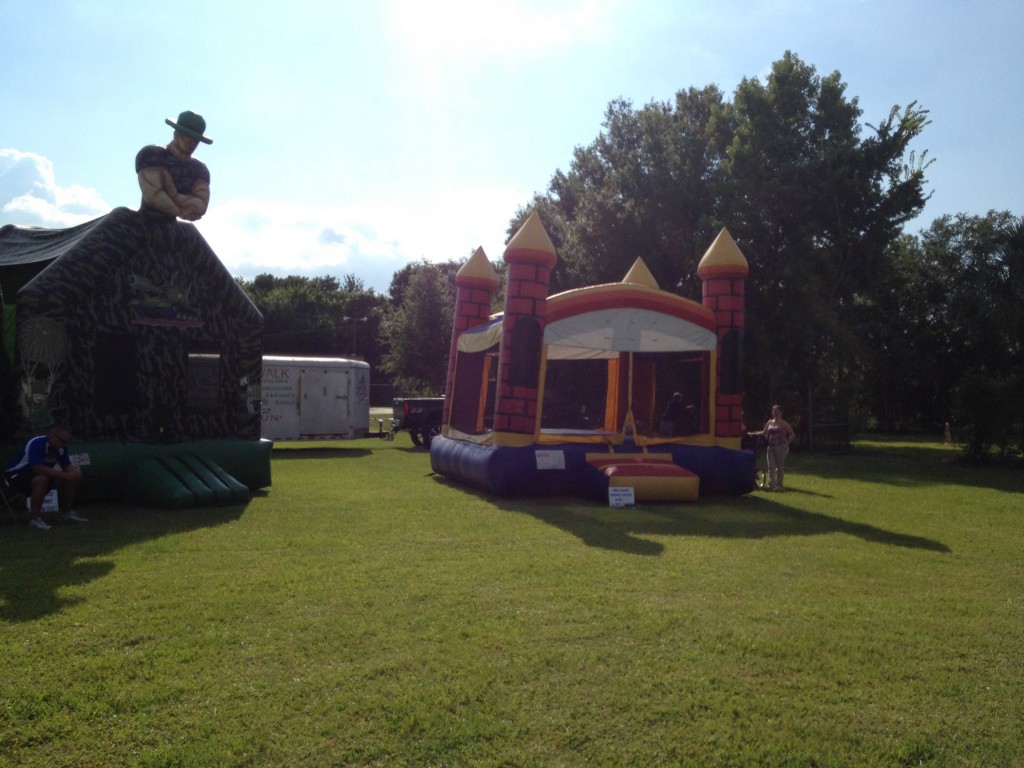 No outside party would be complete without bouncy houses!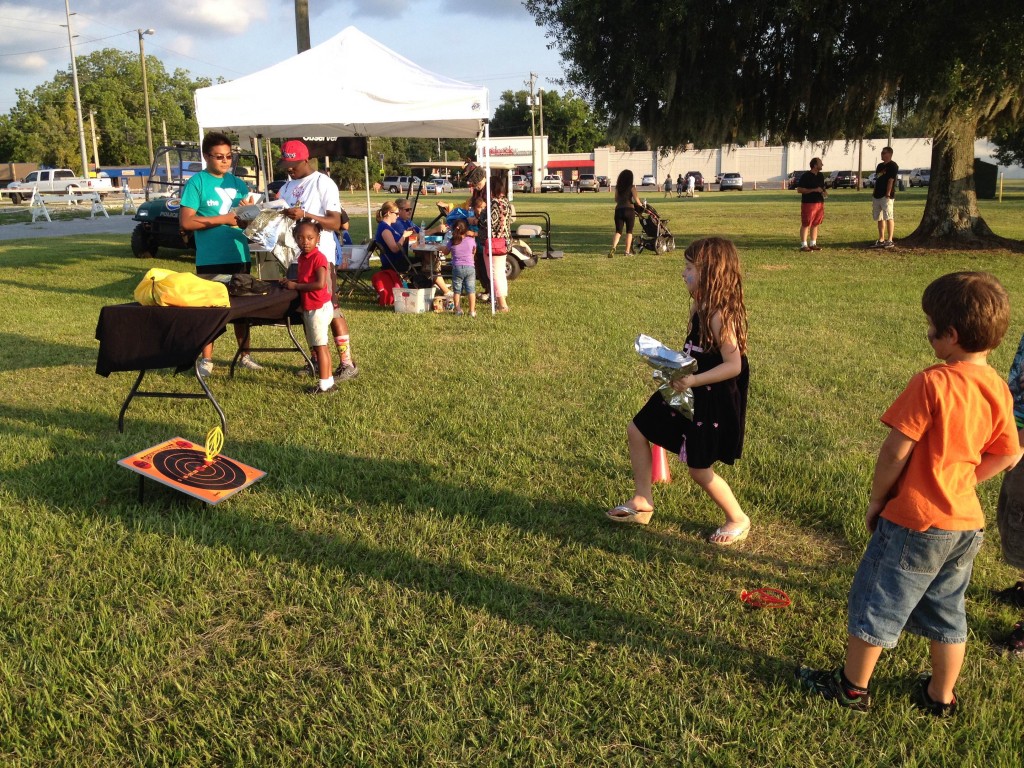 Arts and crafts tables were set around the lawn.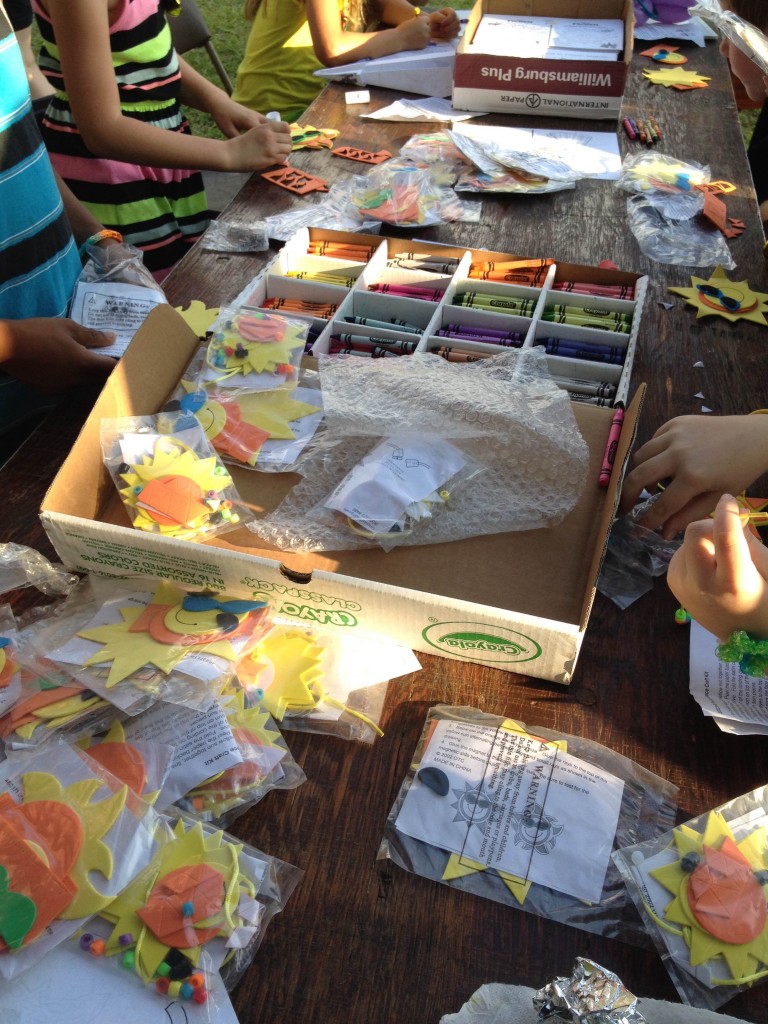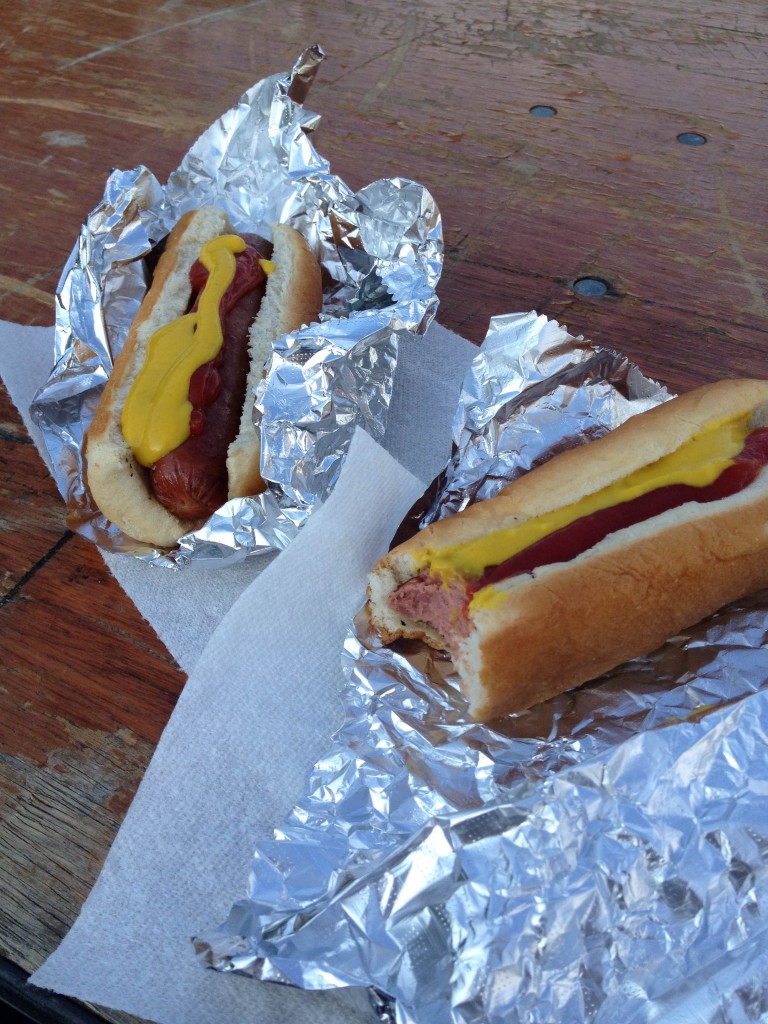 We grabbed some hot dogs from First Choice BBQ.  Best $3 hot dog I've had in a while.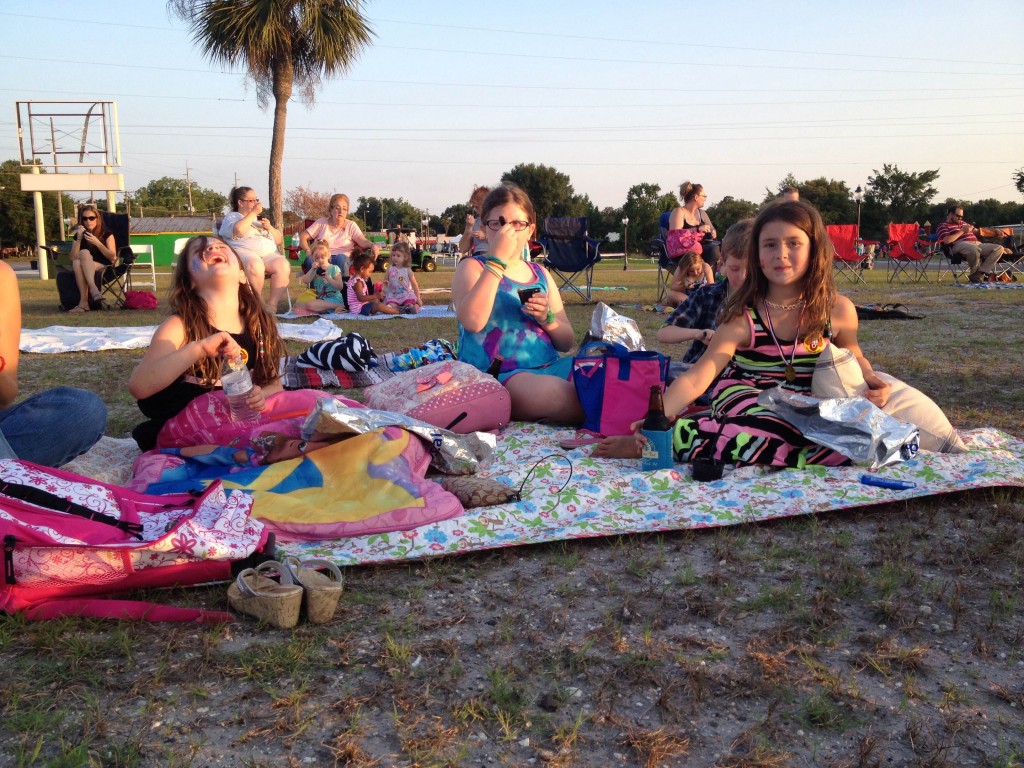 As the sun started to come down, we made our way to the "lawn".  As you can see, it wasn't completely ready, but we didn't mind.  It was a great night to be outside enjoying a movie with family and friends.  Thank you to the City of Plant City for putting together such a great event.  Aside from the activities provided for the kids, I felt very safe.  The whole area was blocked off so the kids could run around safely.  There were people riding their bikes too.
I hope to see more of these type of events in Plant City.  The City has started a Food Truck Round up event on Facebook for June 20th.  Keeping my fingers crossed that we can make it there!  Keep up the good work Plant City!