Here's the latest arrivals in our greenhouse, from flags to gnomes and everything in between. We received a lot of seasonal flags recently as well as "everyday" garden flags. This week you can find the St. Patrick's collection of flags and Sassafras Insert Mats, a variety of succulent plants and the cutest gnomes.
St. Patrick's Day Mats and Garden Flags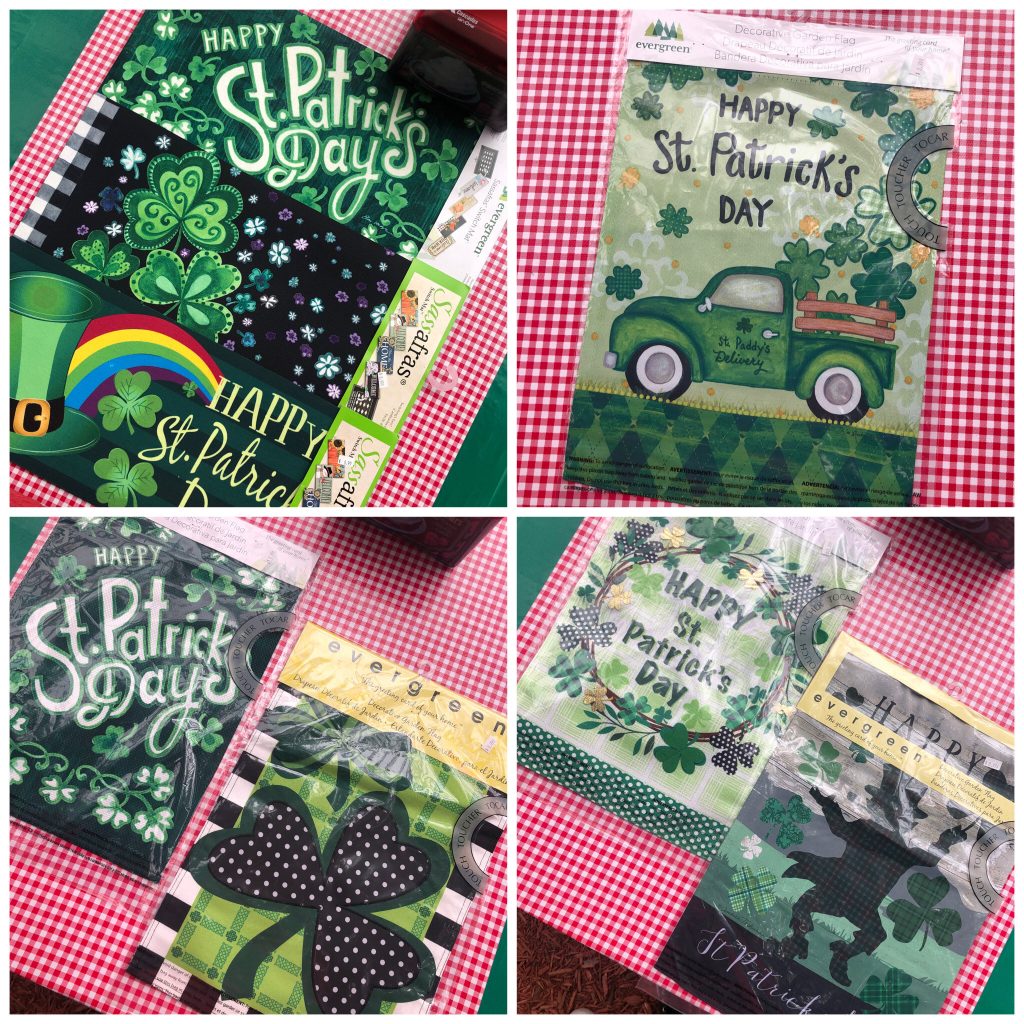 Let's start with the Sassafras insert mats…these are perfect for those of you who like to update/decorate according to holidays. Personally, I just switched out my Christmas poinsettia insert mat for a "Spring" one with pretty succulents and a little bird. However, if you like to celebrate Valentine's day or St. Patrick's day, we have both available right now. We love Evergreen Enterprises' products because they are so well made and ready to handle outdoor weather.
Succulent/Cacti Varieties Available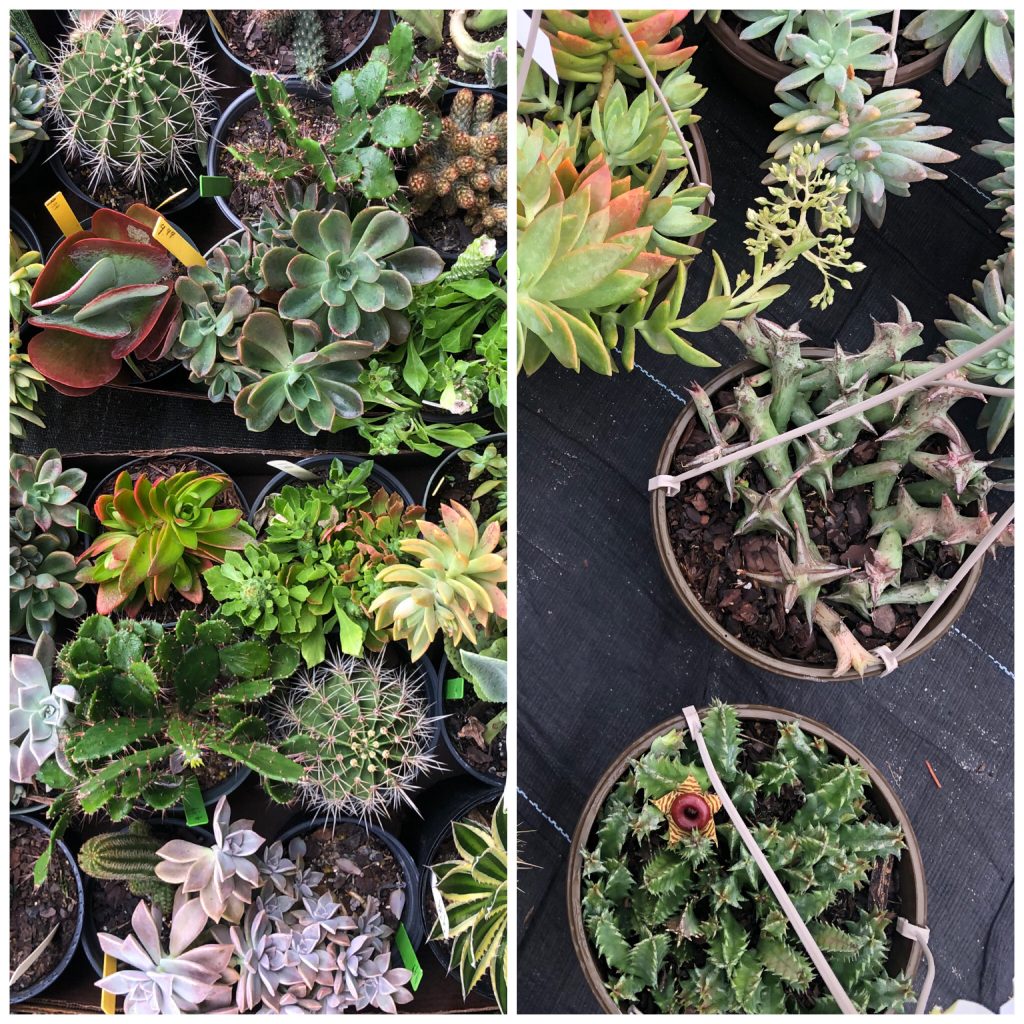 Don Angel just brought us the most beautiful and curious succulents and cacti in containers as well as hanging baskets. Starting at $9.99, these plants will look great in your patio or home. I love the variety of shades of green.
Garden Gnomes
Did you know gnomes are supposed to bring good luck? I thought they were cute. We have a lot of different sizes available right now, from 5″ to 3′ tall. I'm sure you'll find the perfect one for your garden! Now, please excuse me while I go look for some gnomes to bring home. I heard they help tend to your garden at night… 😉