by Xiomara Meeks – I am a big fan of the chocolate raspberry combination.   There's something about the tartness of a raspberry mixed with the sweetness of chocolate that has always held a special place for my taste buds.  While I may be late to the "popsicle" trend this summer, as my mom would say, better late than never.  With that in mind, I give you Chocolate Pudding Raspberry Popsicles.
I came across these little popsicle makers at Family Dollar on one of my many trips to get supplies for the market.  I knew the girls would love the idea of trying homemade popsicles.  I started a search on Pinterest and after a while decided on taking a shortcut by using already made chocolate pudding and fresh raspberries from the market.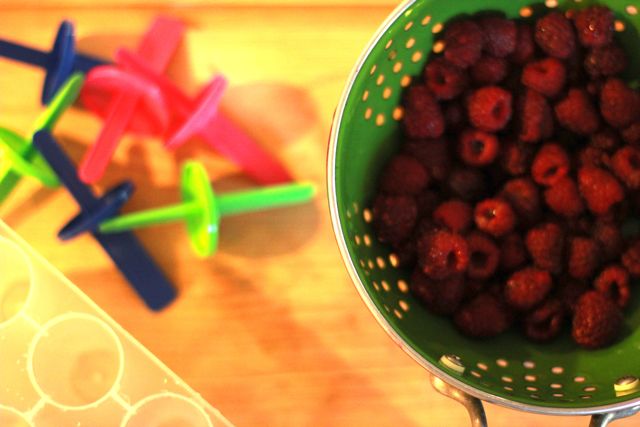 These popsicles were super easy to make and just as delicious.  I started with the chocolate pudding, then dropped a few raspberries in order to have a "layered" effect.  Then topped off with more chocolate pudding and raspberries.  Into the freezer for a few hours.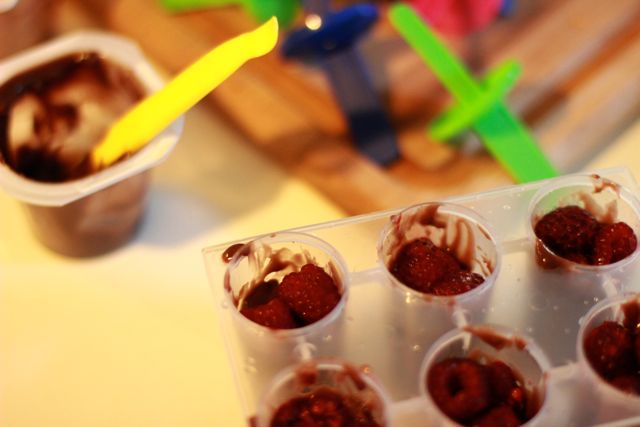 Here are some great links for other delicious popsicles to try this!
Greek Yogurt Berry Smoothie Pops
Have you tried making popsicles at home?
What's your favorite fruit to mix with chocolate?
If you like all things Parkesdale, why not sign up for our email newsletter? Click here.