I have been given the opportunity to run the 7 SAR (Summit Race Adventure) in Zephyrhills on December 7.  This will be my first "adventure" run with obstacles and mud.  This is the first adventure themed obstacle race in the world. There's 20+ obstacles based on the landscape of the seven continents.  The obstacle I'm most excited about is the zipline!  Wish me luck.  Or you can join my team with a 20% discount by entering 7SARBLOG20 when registering.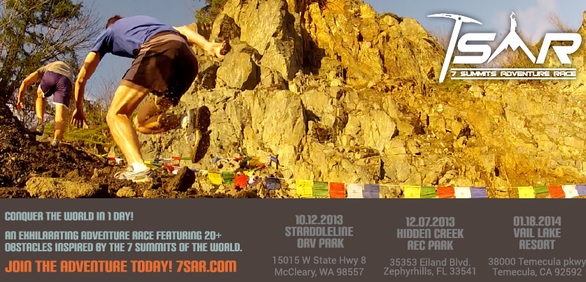 Knowing that I now had two races lined up, my running got going.  It was a great month for running and I even added some cross training by using the Nike+ Kinect Training game on the Xbox.  As I mentioned before, my intention was to try a heart training running plan.  The concept of a heart training plan is a good idea, but putting it into practice it is a whole different story.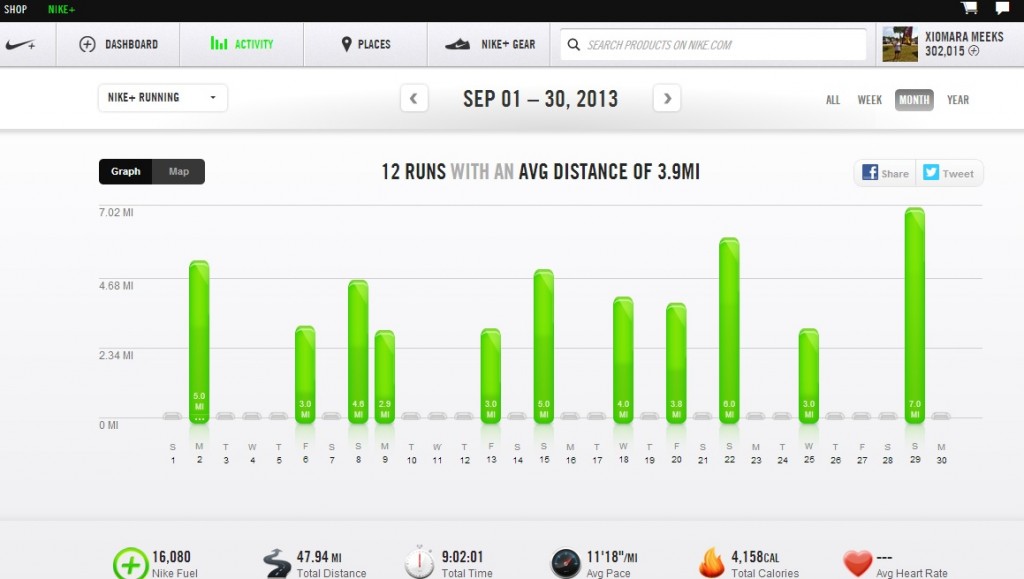 I ended up running 2 to 3 times a week with one cross training day three times in September.  I ran almost 48 miles with my longest run being a 7 mile run.  I modified the heart rate training as follows.  If I was running my long run at a comfortable pace, but it was above the designated heart rate, then I kept going as long as I felt comfortable and it was 1-2 minutes below what I expect my race pace to be.  On the days I was supposed to be doing a recovery run, I just ran at a comfortable pace.  I created my interval/speed workout by reaching the 70% heart rate threshold and staying there for as long as I could, then take a walking break for about a minute.   After catching my breath, I would start all over again and continue for about 30-40 minutes.
With less than 30 days to the Walt Disney Dine and Wine Half Marathon I've entered the last month of training.  Time to kick it up a notch!
Do you love Fall/Winter races?
What's next on your racing schedule?