Valentine's day is just around the corner. This year we have teamed up with the corner store to provide you yummy chocolate covered strawberries! The corner store is located in downtown Plant City offering soups, salads, seasonal sandwiches and wraps.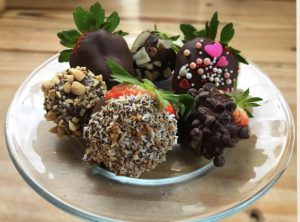 If you know Cynthia from the corner store, then you know she only uses the best ingredients. Her chocolate dipped strawberries are dipped daily in high-quality Cacao Barry french chocolate. Cacao Barry chocolate has been around since 1842, making it one of the best chocolatiers in the world.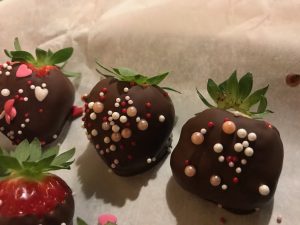 Chocolate covered strawberries will be available on a pre-order basis for pickup only. You can order 6 chocolate covered strawberries for $15 or 12 chocolate covered berries fro $25. Your topping options are plain chocolate, peanut, almond, coconut or pretty sprinkles. To place an order please give us a call at 813-752-0502 before February 12th.