Recently, we ventured out to Caladesi Island.  After moving to Plant City from the other side of the coast, it has been my mission to visit as many different beaches during the summer months as I can.  Luckily, my two girls love the beach so there's never any complaining when it's time to pack.  You can access Caladesi Island on your own boat/kayak or you can ride the ferry inside Honeymoon Island Park.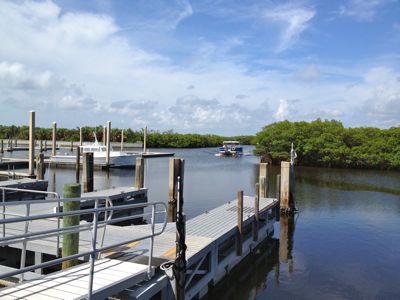 When you board the ferry, the Captain will make a few safety announcements and he'll tell you a story about Caladesi Island.  It is one of a few completely natural islands along the Gulf and it won Best American Beach in 2008.  My favorite part was this: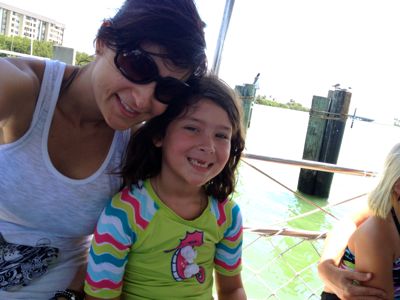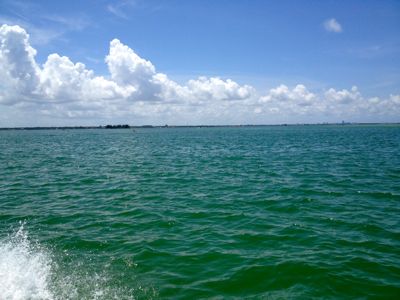 The water was amazingly blue-green.  There was a warning for manta rays, so the Captain told us about the "Manta Ray Shuffle".  Thankfully, we did not see any while we were there.  Zoe was determined to find one…
The island has a 3 mile nature trail and while we didn't venture into it, we did spot a gopher tortoise.  There's also a snack bar and a gift shop.  The park has a really nice restroom facility with outside showers so you don't have to wait to get back to Honeymoon Island Park to get cleaned up.  There are chair and umbrella rentals as well as other fun beach items (boogie boards, kayaks) for rent at the beach.  Check out the Caladesi Island Ferry website before heading out there to print out a $1 off coupon for your ticket.  The ferry charges $14 per adult and $7 per child.  The rates are round trip and you must save your ticket to get back on it!  The ferry leaves every day starting at 10 am weather permitting.
Have you ever been to Caladesi Island?
Where's your favorite beach?