by Xiomara Meeks – Fish is one of those things that I love to order at restaurants when we go out, but I rarely cook at home.  I'm always afraid I'll mess it up somehow.  We never cooked it at home growing up, unless you consider making "gazpacho" with salted codfish cooking with fish.  One day I'll post about that.
I'm famous at home for replacing ingredients in a recipe.  Sometimes it works.  Sometimes it doesn't.  Lucky for me, Jim has accepted this fact and just rolls his eyes when I tell him.  I found a recipe for roasted halibut with russet potatoes on eating well.  I didn't have halibut or russet potatoes, but the ingredient list intrigued me.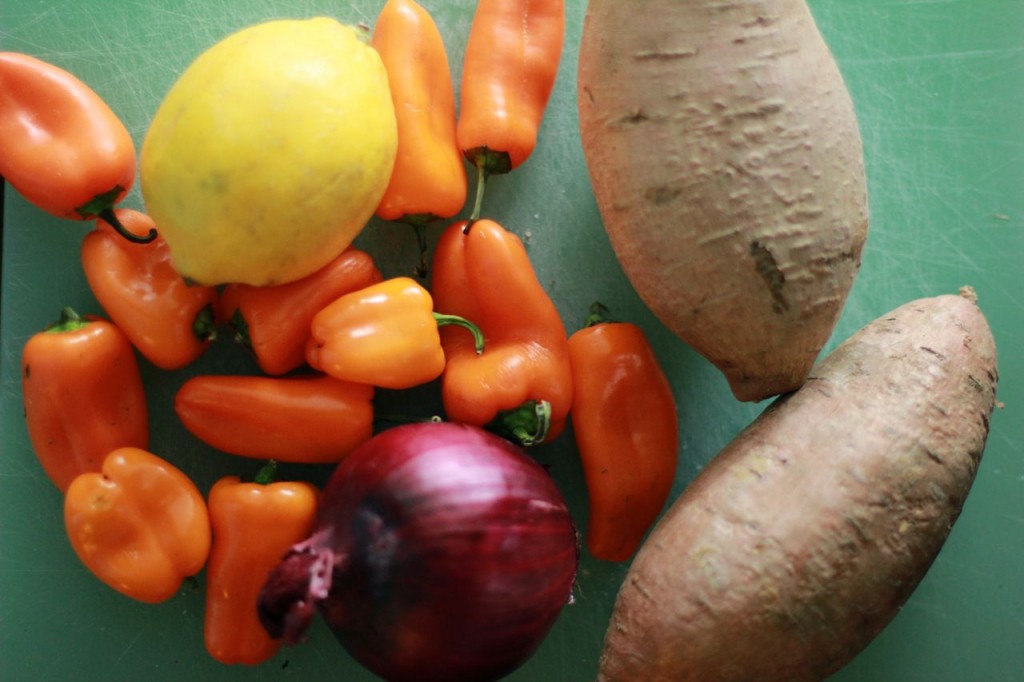 What I did have in my pantry was sea bass and sweet potatoes.  I had orange sweet peppers instead of red peppers and purple onions instead of white onions.  Funny fact, even though I grew up with yellow Spanish onions, at home I only use purple onions.  That is, unless we have our Strawberry Onions available.  😉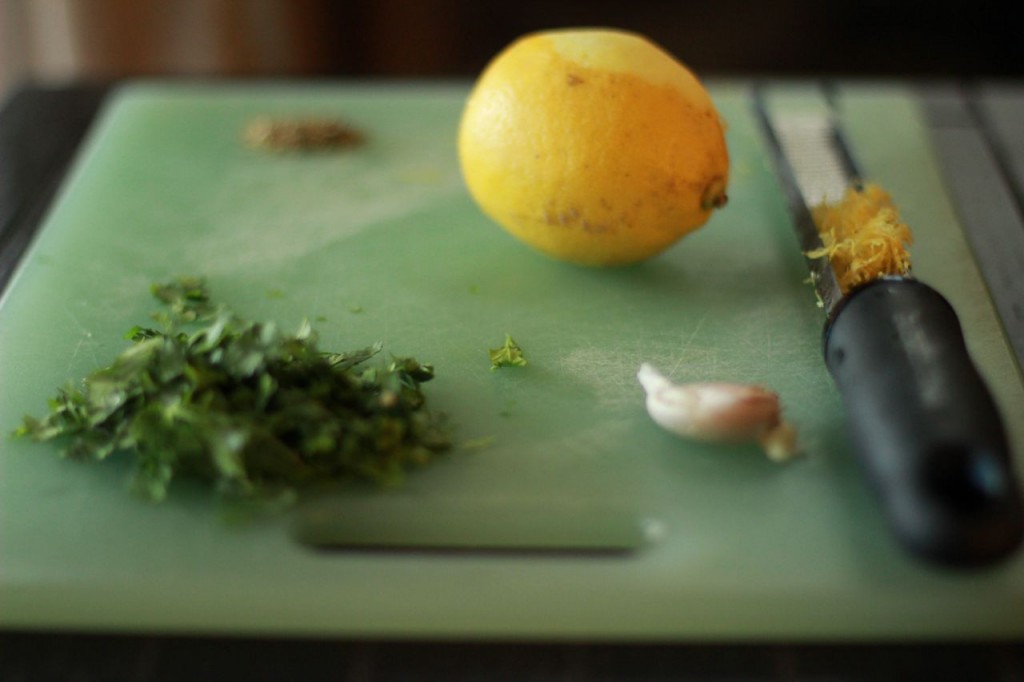 Ever heard of a gremolata?  Don't worry, me neither.  According to our good friends at Wikipedia, a gremolata is a mixture of lemon zest, garlic and parsley.  Another substitution required by my pantry or by my lack of planning, required I use cilantro instead of parsley.  No big deal.  It was fabulous.
Fish for Dinner Roasted Sea Bass
Author:
Prep time:
Cook time:
Total time:
Ingredients
2 large sweet potatoes, cut into spears
2 tbsp extra-virgin olive oil
handful of small sweet peppers (or 1 large red or orange bell pepper cut into wedges)
1 large purple onion
1/2 tsp salt, divided
Freshly ground pepper to taste
2 tbsp coarsely chopped cilantro
2 tsp coarsely chopped lemon zest
1 tsp dried oregano
1 garlic clove, crushed
1 1/2 pounds sea bass fillet
lemon wedges
Instructions
Preheat oven to 400F. Place sweet potatoes in a large rimmed baking sheet. Drizzle with oil and turn to coat evenly. Add pepper and onion. Season with 1/4 tsp salt and pepper.
Roast the vegetables for about 35 minutes. Make sure to turn them halfway through so they are evenly roasted.
While vegetables are roasting, chop cilantro, lemon zest, oregano and garlic together to make gremolata. Season the sea bass with the remaining salt and sprinkle with half of the gremolata.
Remove the baking sheet from the oven. Increase oven temperature to 450F. Arrange the sweet potatoes around the sides and place the sea bass in the center. Top the fillets with some of the pepper and onion mixture.
Roast in the oven for about 15 to 20 minutes depending on the thickness of your fillets. Top each fillet with the remaining gremolata and serve with lemon wedges.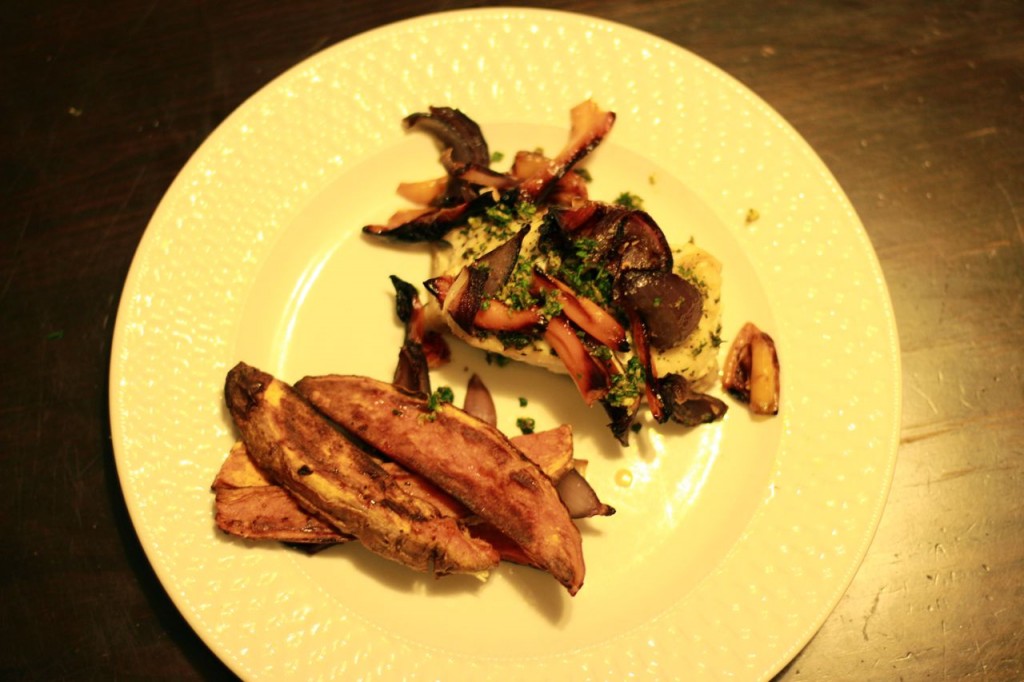 This dish was definitively a keeper, even with my substitutions.  We don't eat many potatoes at home, but we love roasted sweet potatoes.  Jim added some malt vinegar to his fish.  I forgot to sprinkle lemon juice on it.
What's your favorite dish to order when going to a restaurant?
Sweet potatoes or regular potatoes?
Have you tried our "Strawberry Onions"?